"I feel strongly there is a medal in the bag for Dominica." Cedric Harris-Fmr. President, Dominica Amateur Athletics Association, Lecturer, World Athletics.
Could Dominica's Thea Lafond win a spot on the podium in the Women's Triple Jump at the 2020 Tokyo Olympics? Sports observers say yes!
The Triple Jump is scheduled for 7:15 a.m. on Sunday and could mean the first Olympic medal for the small island nation.
Lafond secured her place in the finals with a new personal best of 14.60M in Friday's qualifying round, making her the first Dominican female athlete to qualify for an Olympic final. Her advancement prompted celebration among her countrymen and Prime Minister Roosevelt Skerrit announced hours later the state would bestow her with a special recognition for her achievement.
"To be in this kind of shape is exactly how I want to feel and where I want to be, going into finals," Lafond said following Friday's jump.
This is not Lafond's first go at the Olympics. Entering as an unqualified athlete at Rio 2016, she bowed out early with a hamstring injury. That same year she joined forces with Coach, Aaron Gadson, and under his guidance won Bronze for Dominica at the 2018 Commonwealth Games, a historic first for the island. Lafond secured qualification for the 2020 Tokyo games with a personal best of 14.33M, and in May, 2021, improved on that distance with a jump of 14.54M at the Diamond League Meeting in Doha, Qatar.
Currently ranked 12th in the world, Lafond seems to be in the best shape of her life.
"Over the years she has really transformed. Much better technique, much stronger, much faster and this past year in particular she has just gotten much more consistent. So she is in a place where she is going to perform every time," her coach, Gadson, said earlier this week.
"I definitely think she has an opportunity to win a medal. If she does everything that I know that she can do and puts it all together at the right time…I think based on what I have seen from her over the last season, she is going to have a great outcome," he predicts.
Former President of the Dominica Amateur Athletics Association and 1996 Olympian, Cedric Harris agrees.
"Her jump was precise and way over the qualification standard for the competition. She is ranking number three going into the final and that is a huge psychological help for Thea.
"With one jump, she got over her best ever performance which just tells you how much she will put in and get out as long as the mindset is right. So I feel strongly that there is a medal in the bag for Dominica," says Harris, who now heads the Pioneer Athletics Club and is a coaches' lecturer for World Athletics, the international governing body for the sport of athletics.
"She has proven time and time again that she is getting better and better. She has been very consistent, is very dedicated to the work she has been doing and she is a patriot at heart," Harris adds.
From Canefield, Dominica, the 27-year-old Lafond and her family moved to the United States when she was six. The family eventually settled in Maryland where she attended John F Kennedy High School and competed in high jump, long jump, triple jump and hurdles.
"It's just such an honor to be able to represent this little gem in the Caribbean, Dominica, and show the world and represent for the world what we can do. This is going to be a memory of a lifetime and I can't wait to make it," Lafond told Maryland's WUSA9 ahead of the games.
On Friday, she said she would "make sure that I am not overthinking too much, tweak some things and get ready to come back and execute again."
Dominica looks on with anticipation!

More from Sports
---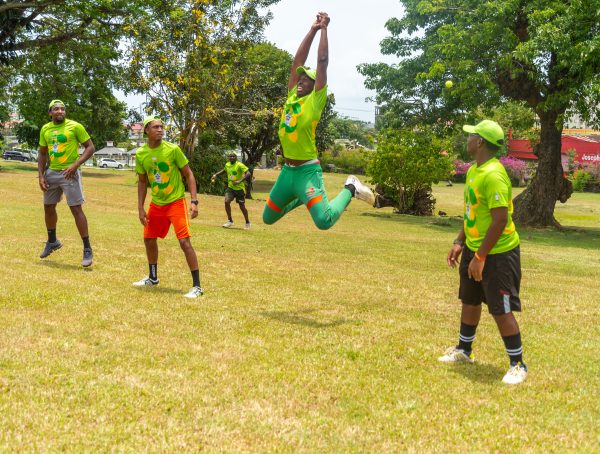 The cricket-loving Dominican public is in for 15 days of exciting action from Sunday, May 22 when the Dream 11 …
Joslyn Prince is the picture of survival. In 2013, Prince was the lone survivor of a tragic accident that claimed …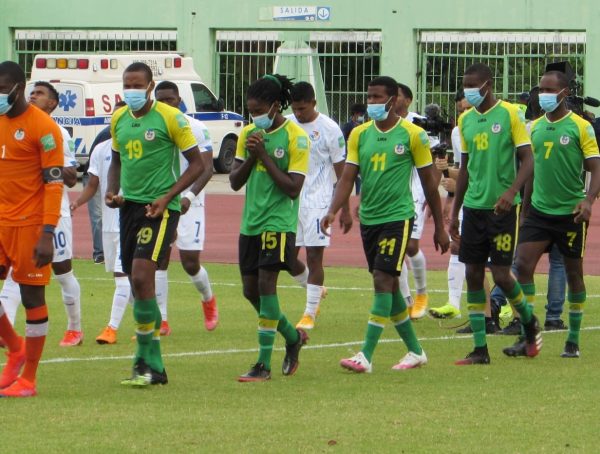 Judging by the scores of the two games played so far by the Dominica team in its World Cup 2022 …