Domestic Violence, also known as 'domestic abuse' or 'intimate partner violence,' is described as a series of behavioral patterns used to gain or maintain power and control over an intimate partner. These patterns of assaultive and forcible behaviors include physical, sexual, emotional, financial, spiritual, cultural, verbal and psychological offenses. Any behavior which manipulates, frightens, humiliates, intimidates, terrorizes, hurts, blames, injures, or wounds falls under domestic abuse.
It is important to note, domestic violence can be LETHAL. It is becoming increasingly common, and it affects people of all cultures, religions, ages, and sexual orientations. Domestic abuse can happen to ANYONE. It can occur within a range of relationships including couples who are married, common-law partners or just dating. Domestic violence also affects people of all socio-economic backgrounds and education levels.  Again, I say this with sincerity, it can happen to anyone.
Without a doubt, domestic violence is a crime. It should be viewed as such and should not be taken lightly in any shape or form.
Recently in Dominica, two young women, Dr. Velma Valmond and Ms. Avonelle Charles were both brutally murdered within 24 hours of each other by their male partners/spouses. When word surfaced that they were perhaps both in unhealthy or abusive relationships, one of the first questions repeatedly asked was, "Why didn't they leave?" Having firsthand knowledge, I can tell you, who feels it knows it. If you have never experienced being in an abusive relationship, it's never as easy or as simple as "just leaving."
In this article, we'll explore the complexities of why leaving an abusive relationship is difficult.
Leaving can be life-threatening:
The main reason a woman chooses to stay in an abusive situation is the belief that leaving poses more of a threat than staying. For many leaving is dangerous. Many people experiencing intimate partner violence fear their abusive partners. They also fear their actions will become more violent and even fatal if they make any attempts to leave. It is quite possible the abuser may have threatened to kill or hurt them, their children or family members at some point during the relationship. The abuser, being fully aware their partner is unhappy will use intimidation by provoking the situation further, saying things like, "You think you're going to leave me just so!?" "You came into my life, change everything for the better, you think I'm going to let you go so easily!?" "You think I'll be able to see you with another man!?" "If I cannot have you, nobody can have you!" Simply put, leaving an abusive situation can be life-threatening. Statistics show that the most dangerous times in an abusive relationship is post break-up. Women are 70 times more likely to be killed in the weeks after leaving their abusive partner than at any other time during the relationship.
Escaping the cycle of abuse is complicated:
Breaking up safely is one thing, escaping the cycle of abuse, which includes manipulation, narcissism, coercion and control is doubly complex. Unbeknownst to you, the abuser may demonstrate what you call the Jekyll and Hyde Syndrome, multiple personality disorders and so forth. Hence the reason it is stated a person in an abusive relationship will attempt to leave 7 times before finally leaving for good and only when they feel it is safe to do so. Most victims are not even aware of the cycle much less to escape it.
Exhibited behavioral patterns which are repetitive are described as a cycle of abuse or the cycle of violence. I've likened it to being on a hamster wheel. It just keeps turning and the more it turns, the more dizzy or confused you get and the harder it is to get off.
The makeup honeymoon phase keeps you stuck psychologically:
Sadly, a woman only truly becomes aware of the cycle after she's invested in the relationship for a period of time. For example, after every abusive incident, the abuser follows up with an apology, or does something nice, and often promises to never do it again. (If this is the first time, you will think this is genuine and will usually give in and make amends. After the third or fourth time, when the apology and the promises start rolling in, something clicks and you start to become the observer in the cycle.)
You can only identify the pattern if you are aware of the cycle. The cycle of abuse has three phases: the honeymoon phase (when everything in the relationship seems lovely), tension building phase (where you are walking on eggshells, always worrying or in fear of what if), and violent incident phase (blow ups, destruction, threats and fear for your safety). Many abusive partners become remorseful after inflicting violence and promise that they will change (beginning the honeymoon phase again). This cycle makes it difficult to break free from an abusive partner. The moment you become aware of the cycles within your own circumstance, you can begin to make slight adjustments to reclaiming your power.
Isolation:
In addition to the cycle, domestic abusers rely on isolating their victims. The perpetrator will usually work to weaken their connections with family and friends, making it extremely difficult to seek support. If a family member or friend (victim) begins withdrawing slowly, this is a sign the cycle has begun. This is an opportunity for family members and friends to show up, to be present, to create safe spaces for the victim to open up and to share. Most times they'll be in denial but don't stop showing up!
The hope for change:
Many people remain in abusive situations in the hopes their partner will truly work on themselves and make the necessary changes toward their own personal development. I did. I made the choice to stay in hopes that the individual would change. I won't lie and say he didn't try. He did. For several years I did not experience any kind of physical abuse, though the other aspects continued.
I knew I deserved better,  however, I made the decision to support him, to positively encourage the change in him not only for himself but for our boys because I believed he could be better, and what a world of a difference it would be for our boys to see their father transform.
I made the choice to stay because I focused on his potential and what I saw he was capable of becoming. I didn't look at who he was in the moment.
I made the choice to stay because I wanted to make it work and to be the kind of partner that is supportive, that looks beyond the hurt and sees the good in you.
I made the choice to stay because I wanted to exhaust EVERY option imaginable to making it work so when I did make the decision to leave, there would be zero regrets.
I made the choice to stay because like most women we feel it's the only choice we have.
Women stay for many reasons but never believe it is because we enjoy the toxicity or the abuse.
Hopefuls like myself learn how to function and to cope within our circumstances.
Lack of confidence and low self-esteem:
Imagine being called derogatory names every day. Hearing you are worthless constantly along with comments like, "no one will ever want you," "without me you are nothing," can impact a victim's self-esteem and resolve to start again. So they stay.
Victims are made to feel responsible for the abuse:
After a conflict, an abuser will flip the situation around and make their partner feel guilty. They will go as far as saying, "it is all your fault, look what you made me do," as though they are somehow at fault. Based on their behaviors, the victim will even begin to second-guess their memory of what transpired. If the victim tries to express their disdain or displeasure, the abuser will downplay the victims feelings saying, "you are too sensitive," causing the victim to question whether they are overreacting. The abuser will then seek to minimize the effects of their actions by saying, "I gave you a little slap," knowing all too well, it was more than 'one' slap. The proper vernacular in Dominica would be, "A likkle slap I give you, how much woman getting it worse! You dere crying."
They manipulate the line of events, deflect attention away from themselves to make the victim feel remorseful and responsible for the offenses perpetrated against them. This type of psychological and emotional manipulation is called gaslighting. The remorse the victim feels usually leads them to apologize and work harder in the relationship.
The norms of society:
Whether we agree or not, our society has normalized unhealthy behaviors as well as unhealthy boundaries so some people may not be able to identify the early signs of abuse. While we may not be privy to what takes place within the confines of one's home, how often do we hear people verbally abusing each other on the streets? How many videos have surfaced of one person taking a cutlass or a kul wosh (stone) to throw behind someone? We've laughed and thought it was funny but these are truly no laughing matters.
Lack of support and confidentiality:
Asking for help isn't the easiest thing to do for some and with information as sensitive as DV, it is twice as difficult. Dominica in particular is quite small, in that everyone knows everyone. Word spreads like wildfire. Most women who seek out help, know they are in an unhealthy situation. They don't need to be judged, ridiculed or talked about. What they really need is an ear, a safe space to communicate which should include confidentiality and support.
Shame, embarrassment and denial are also factors in why leaving an abusive relationship is difficult. A victim will rarely speak about the abuse, primarily because of the stigmas associated with being abused. It is taboo. Most live in silence and are usually afraid to speak up for fear of triggering their partner's anger. Even after leaving and many years have passed, many women remain tightlipped on having ever experienced such abuse.
I'll end by giving you something to think about. How easy would it be for you to pack up and leave your job today? Just think for a moment. Wouldn't you have to consider the pros and cons of what leaving the job could mean for you? When you consider your mortgage or rent and feeding your family, chances are you will rethink the idea over and over until you have carefully executed a sustainable plan. It is the same for someone in an abusive relationship.
For this reason, I continue to appeal to the humanity within each of you to show compassion and sensitivity to those who may be trapped in the cycle of abuse. We can turn the tide and help reduce occurrences of intimate partner violence in our small society by being understanding, and extending empathy and care to those who are affected.

More from Commentary
---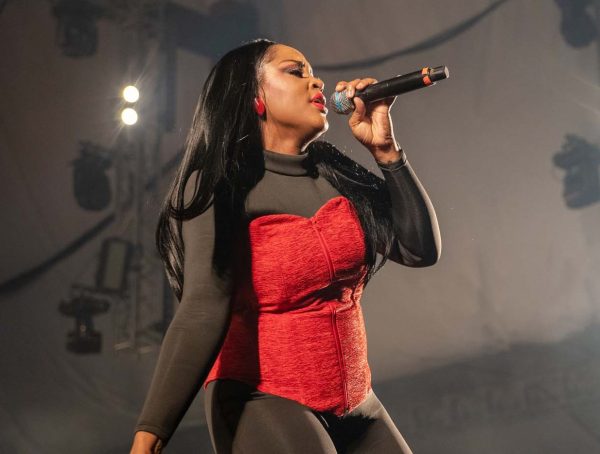 It is 2:35 A.M. and I am sitting here scribbling in the dark because I do not want to lose …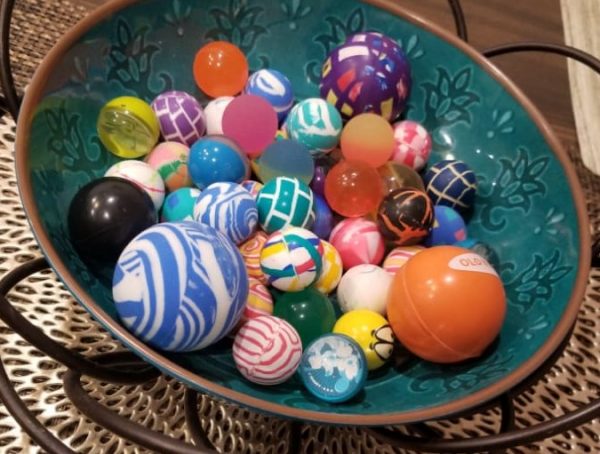 Last night, I had a panic attack… heart racing, tears flowing, full blown panic attack. I had lost my balls. No, …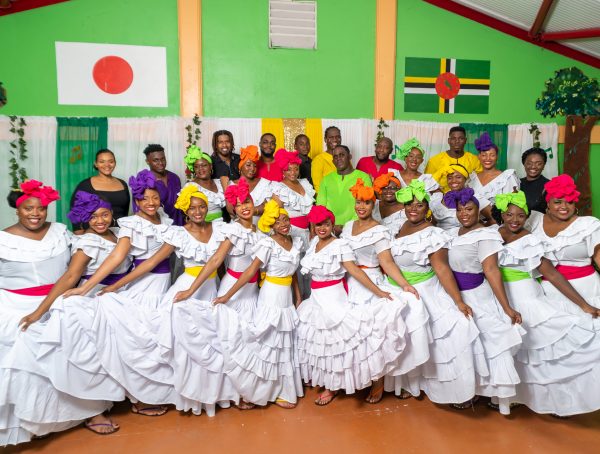 The Sixth Form Sisserou Singers (SFSS), a cultural institution in its 27th year, is showing signs of reinvention and growth. The …