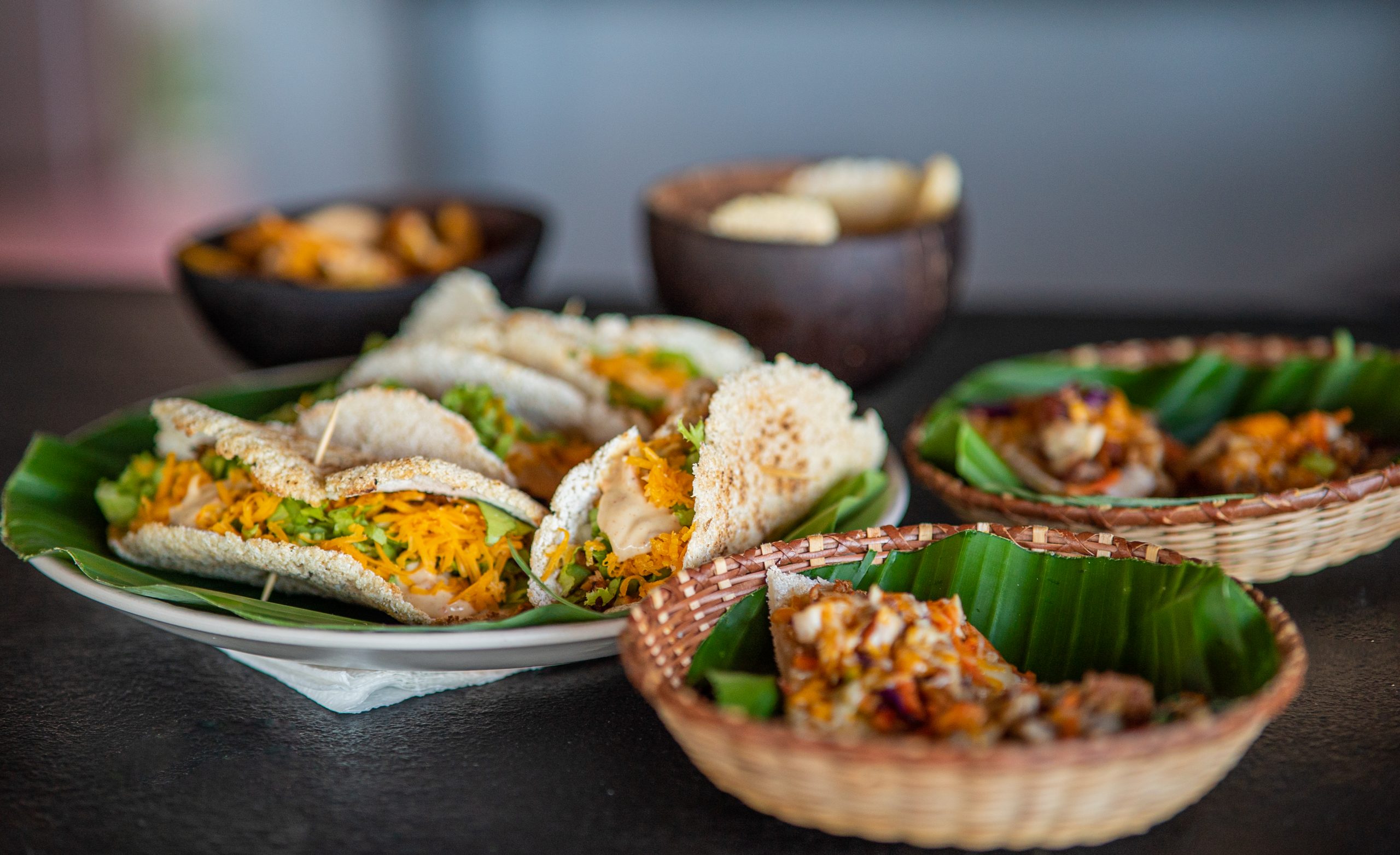 Tilou Kanawa in Salybia, Kalinago Territory is more than a restaurant. Offering authentic Kalinago dishes with a contemporary twist, Tilou Kanawa aims to be a center for the promotion and preservation of Kalinago culture and heritage.
The restaurant, owned and operated by Natasha Green, doubles as a souvenir shop, offering handcrafted traditional canoes, leather keyrings and souvenir t-shirts.
The name Tilou Kanawa, which means Little Canoe, is a nod to her Kalinago heritage and an attempt to preserve the fast-dying language of Dominica's first people.
"It's sort of my contribution to the local tourism sector, adding value to what exists by developing a unique indigenous brand using the Kalinago language, incorporating unique aspects of the traditional cuisine, promoting larouman crafts and not forgetting the name which represents one of the most important elements of our culture-the dugout canoe effectively used by our ancestors for inter-island travel," Green explains on a lazy afternoon at the rustic set-up, which overlooks a breathtaking view of the rolling hills of Salybia, Crayfish River and Bataca and offers a glimpse of the French island of Marie Galante on a clear day.
A cross between fine dining and casual fare, Tilou Kanawa uses the traditional cassava or manioc, a starchy tuber and staple food of the native populations of the Caribbean and South America, as the base for many of the dishes on the menu. When the eMAGE DM team visits, we sample cassava tacos filled with beef, chicken and a tangy saltfish mix that surprises the taste buds. Sides of cassava garlic bread, mini chicken cassava pizzas and a bowl of delectable sweet potato fries from 'Back to Basics,' complete the meal. The special dipping sauce is to die for. 
"We can't be promoting authentic Kalinago cuisine without the inclusion of our local cassava products complemented by the Back to Basics fries. Cassava/manioc is a traditional dietary mainstay of the Kalinago people used for centuries to produce Cassava bread, Farine and Kanki. (A pudding-like cassava treat boiled in banana leaf). It is a healthier dietary option and it is readily available from our local supplier," Green explains.
Green, who studied Sociology at the University of the West Indies with the intention of contributing to the development of her Kalinago people, is a Technical Officer in the Ministry of Tourism. Her passion for people empowerment now extends to positioning the Kalinago Territory as a center for heritage tourism on the island. 
She is hoping to create a movement that inspires Kalinagos to embrace the richness of their indigenous heritage by speaking the language of their fore-fathers and incorporating aspects of the culture into their products and services. 
"I never intended to just build a business; I intended to build a legacy starting with traditional cuisine, and the gradual introduction of other products and services. 
"It has always been my dream to contribute to the socio-economic development of the community. This is just a continuation, which I am using to encourage a different perception of the Kalinago community, its culture and people," the Kalinago entrepreneur says. 
"We are a small group of indigenous people spread across 9 miles, if we can empower each other, maybe there can be a ripple effect and as a small settlement we can all improve gradually," she adds.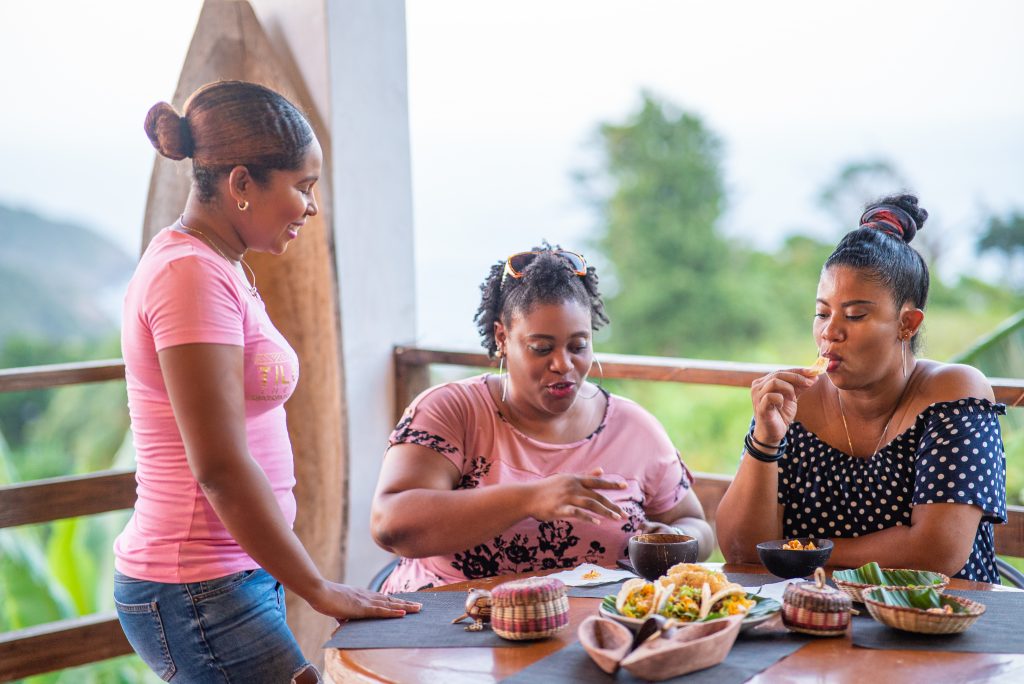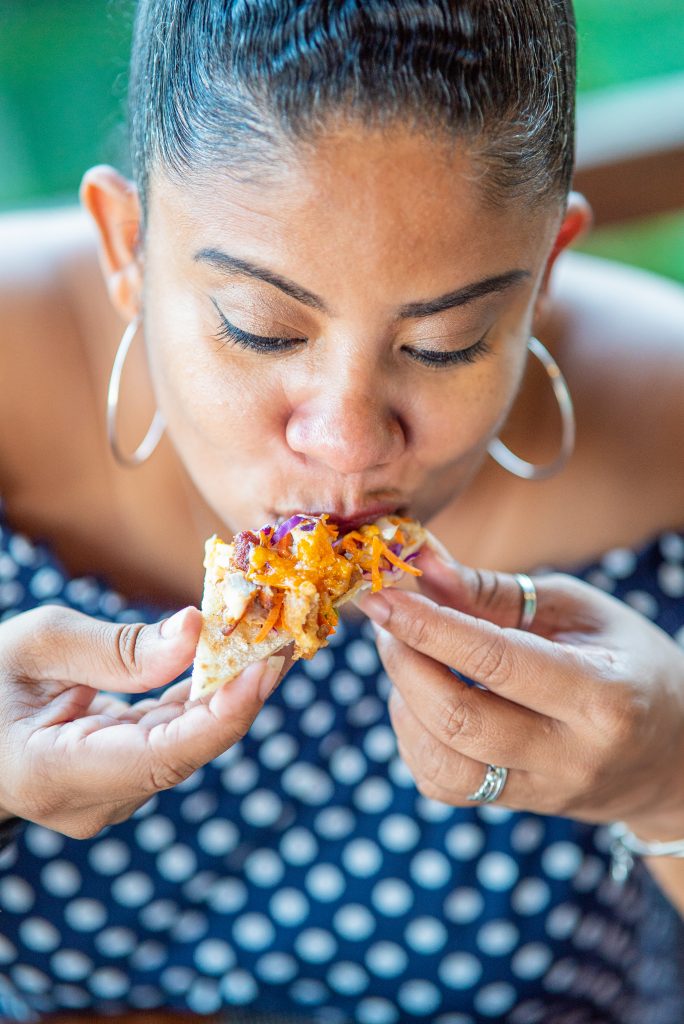 She will soon launch the Tilou Kanawa Rediscover Ouwaitukubuli Tours to introduce visitors and locals alike to the beauty of heritage sites within the Territory and in other parts of the island.
"I want to take residents and visitors outside of their comfort zone, to explore Dominica a bit more, to re-discover sites, attractions, communities and areas which have some type of connection to the Kalinago people, our history and heritage," she says.
For now, Tilou Kanawa offers a culinary experience outside the ordinary- unique, farm-to-table delicacies in a chill atmosphere. Come for the tasty cassava treats and stay for the ambience!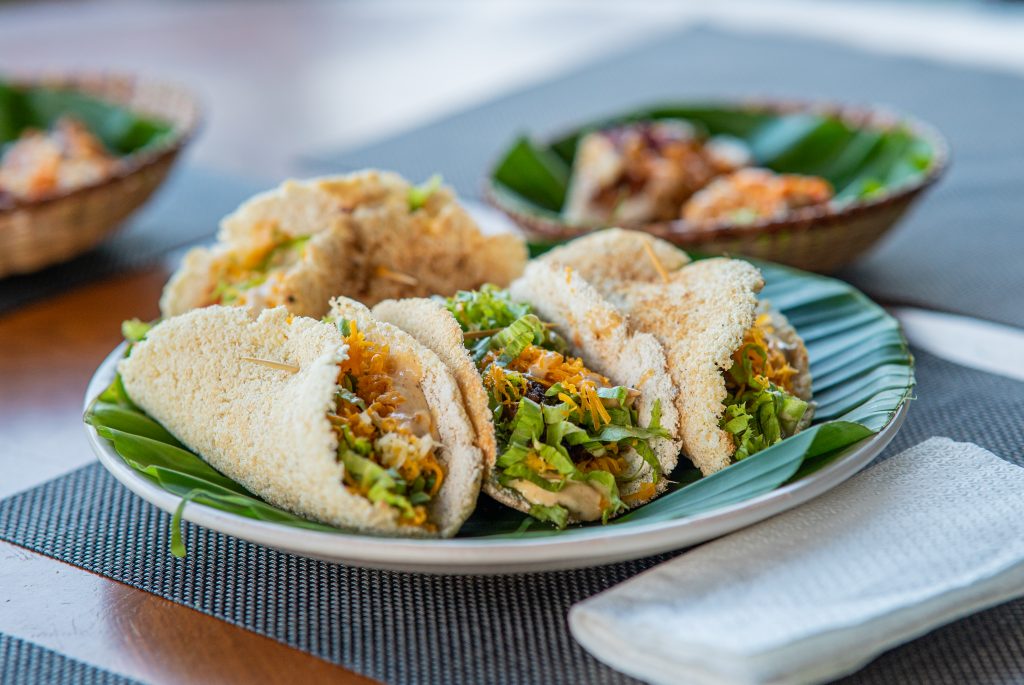 Photography: Elias Orville Dupuis II

More from Culture
---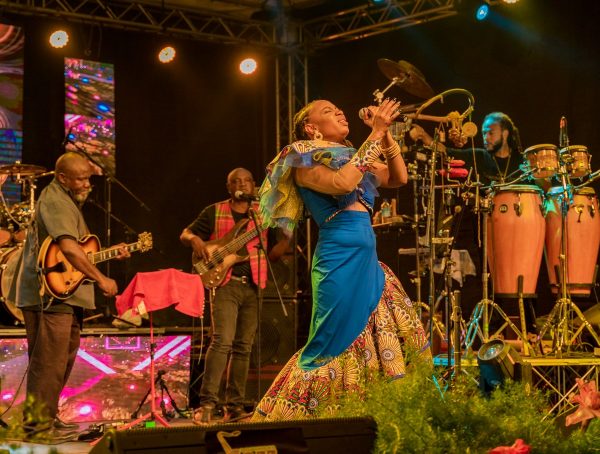 Jazz 'n Creole made a triumphant return to Dominica's entertainment scene on May 1st, 2022. Renowned as the fashion-centric, family-oriented, daytime …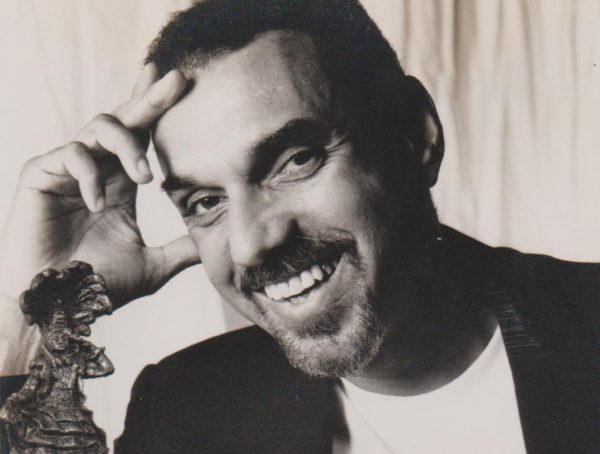 As Dominica celebrates Flag Day, another honour seems only fitting- rename Flag Day, Alwin Bully Day. Alwin Bully gave Dominica its …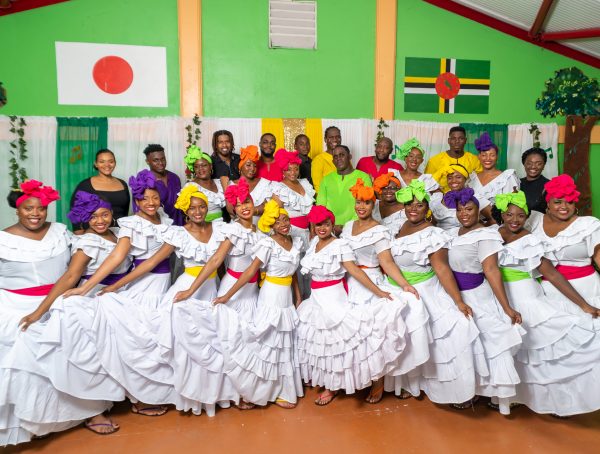 The Sixth Form Sisserou Singers (SFSS), a cultural institution in its 27th year, is showing signs of reinvention and growth. The …