Dominica's culture has a new face.
Earlson Matthew takes over as Chief Cultural Officer from Raymond Lawrence, the long-time front man for the island's cultural art forms. Matthew, better known as a music producer and former member of the WCK band, has a tough act to follow. Raymond Lawrence is synonymous with Dominica's culture. For over thirty years he served as a repository of knowledge of the island's rich and varied traditions, and helped stir a sense of national identity and pride among the Dominican people. As the new culture boss, Matthew is expected to channel a similar passion for the country's heritage and inspire a sometimes apathetic public to participate.
"My focus is that of the division; the promotion, preservation and development of Dominica's culture. This will be done through festivals, training, research and documentation, organizational development and capacity building," Matthew tells eMAGE DM in our first interview since he assumed the post.
His mandate is vast. The Cultural Division is responsible for building an appreciation of Dominica's Creole wear, music, language, food and folklore. It also has a hand in the promotion of the theatre arts, carnival, Kalinago heritage and organizes a number of cultural competitions during Dominica's independence celebrations, including the popular Miss and Madame Wob Dwiyet shows.
Matthew welcomes the challenge and is "passionate" about the preservation of the country's prized traditions.
He joined the Cultural Division in 2014 after completing studies at Full Sail University in Orlando, Florida in Recording Arts and Music Business. As a 17-year-old college student, Matthew was a founding member of the Raw Redeem International led by WCK great Derick 'Rah' Peters and Rohan 'Rohi' Williams of First Serenade fame. A six year teaching stint at the St. Mary's Primary followed and in 2004 he joined the WCK band as lead keyboardist earning the moniker 'Little Man.' Who can forget Rah's "¶Play de keyboard Little Man, Little Man, play de keyboard,¶" on the 'Best Wuk Up.'
With a purely musical background, Matthew is confident he has the ability to advance the country's creative and cultural expressions.
"Working with the Division granted me the opportunity to be exposed to many different art forms. So while I may not be actively practicing them, I have acquired an appreciation for all of the traditional and contemporary art forms," he explains, adding that he has taken example from the knowledge and passion displayed by key figures in culture.
"I learned from people like Mr. Raymond Lawrence, Gregory Rabess, Ras Mo and the late Jacinta David.  Additionally, in today's world, qualification is essential. I am currently in the latter stages of pursuing a Master's Degree in Management Studies," he states.
Those familiar with his work at the Cultural Division say he is a capable manager, adept at positioning his talented cast of cultural officers for maximum output. Expectations are high that Matthew will bring a fresh, more modern approach to the promotion of culture that invites renewed interest and participation. He is not, however, keen to make too many changes too quickly.
"The first order of business would be to 'keep the ship steady.' A lot of great work has been done so there is no rush for an overnight revolution. Instead, that time will be spent transitioning between managers, as it is impossible to have my predecessor's decades of experience, within six months.
"As time goes by, we will be implementing new ideas though. Activities that are staples today were once new ideas at some point, so I don't believe the creativity should plateau. We will keep being creative, developing what works and improving on what doesn't," Matthew declares.
He plans to reach the youthful population where they are-on social media.
"I will use the available platforms to generate interest in the activities of the division. That is critical because we cannot force a culture onto a generation that has no interest. We cannot place "culture people" in a separate category from everybody else. Alienation of the youth will see us inadvertently destroy the very culture that we are mandated to preserve," the new Chief notes.
In his first days at the helm, Matthew is already highly visible on social media as he spearheads celebrations of Emancipation 2021 in July. Dubbed 'Afro-Artistic,' the celebrations include Friday, Africa dress days, dance, art and fashion expositions and a lecture themed 'British Reparations for Caribbean Slavery,' organized in collaboration with the Dominica National Reparations Committee. Independence activities, he says, are being planned under a cloud of uncertainty due to the COVID-19 pandemic.
"There will be activities this year. We are approaching the season with plan A and plan B. As the time approaches, we will determine what is most feasible," he reveals.

More from Culture
---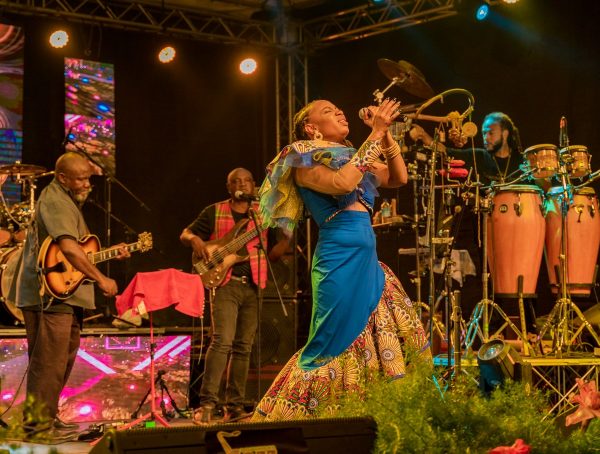 Jazz 'n Creole made a triumphant return to Dominica's entertainment scene on May 1st, 2022. Renowned as the fashion-centric, family-oriented, daytime …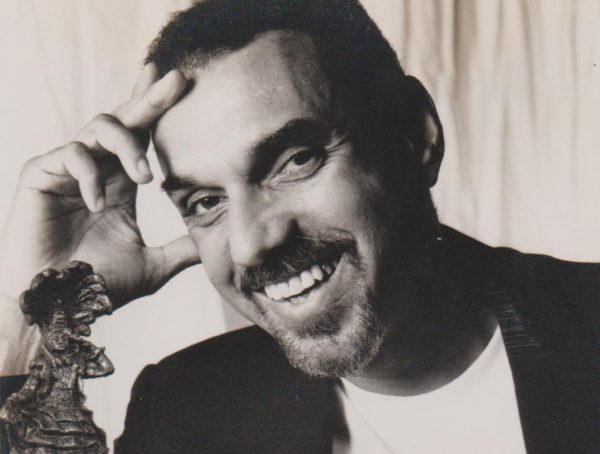 As Dominica celebrates Flag Day, another honour seems only fitting- rename Flag Day, Alwin Bully Day. Alwin Bully gave Dominica its …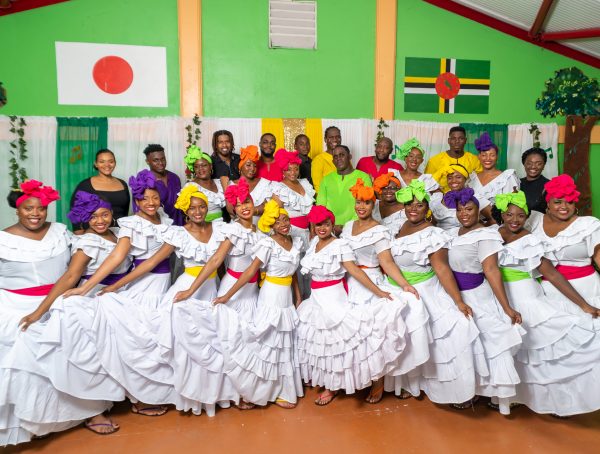 The Sixth Form Sisserou Singers (SFSS), a cultural institution in its 27th year, is showing signs of reinvention and growth. The …