Sheldon "Shelly" Alfred has emerged as one of the island's leading singer-songwriters, able to craft catchy tunes that grab and keep attention and hint at a long career entertaining audiences. It is no surprise to us at eMAGE that his colleagues in the industry have voted him the president of the Association of Music Professionals (AMP) to help guide a sector that is arguably divided and trying to find its footing.
The election of a new executive to represent the interests of musicians and entertainers here took place on Saturday, January 30 at the Alliance Francaise.
The new president, who topped the vote count with 33 votes, says he is grateful for the opportunity to serve.
"My vision is for AMP to be the sounding board and representative body for all practitioners in the music industry despite all the factors we think divide us, such as our roles, experience, gender and access to resources.
"We should use AMP as a safe space to accept the multi-faceted nature of the industry, discuss its challenges, gather our resources and be represented with one voice," he says.
Currently pursuing a Master in Architecture degree at the top-ranked, Harvard University, the 25-year-old Shelly is a former three-time Junior Calypso Monarch and, in 2015, was one of the youngest finalists to make the keenly contested Calypso Monarch competition. He is the lead singer for the popular Signal Band and has played guitar for the Triple Kay Band (TK), Gordon Henderson & Exile One and Asa Banton.
Joining him on the executive are Michele Henderson (32 votes) who will serve as Vice President. Colton 'Colton T' Thomas, who garnered 28 votes is the Secretary while Yuri Jones and Ayeola George, who both received 23 votes, are the Association's Treasurer and Public Relations Officer.
Dion Henderson (25 votes) and Marie Pascale "MP" Affana (21 votes) round out the top seven voted unto the executive. Henderson will serve as a board member and Affana, as Assistant Secretary.  The new board also comprises Arden Forde and Arade "Maskman" Moses.
The other nominees on the ballot were promoters Leroy "Wadico" Charles and Jordan Luke, and producer Trevor Etienne.
The new executive will next meet to determine the by-laws and rules to govern their activities moving forward.
Vice President, Michele Henderson sees the newly revamped AMP as a potentially unifying force in the local music industry.
"A new day has dawned for music in Dominica.  As the new executive for AMP we will attempt to address the real issues affecting the sector, engaging the necessary stakeholders with a view to act on rather than just discuss a way forward," Henderson says.

More from Entertainment
---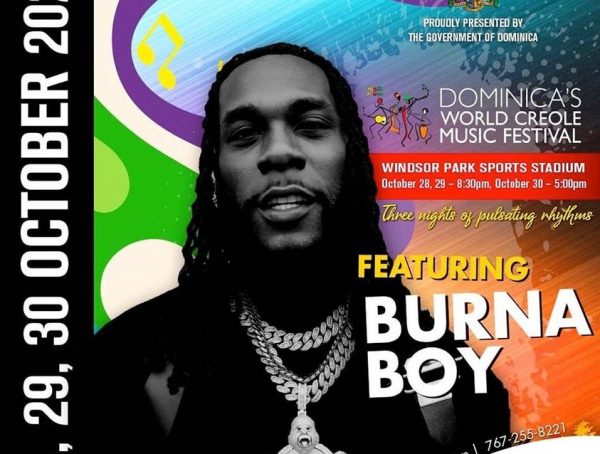 Burna Boy, the Nigerian Afrobeat sensation, will headline the 2022 edition of Dominica's premier entertainment event, the World Creole Music …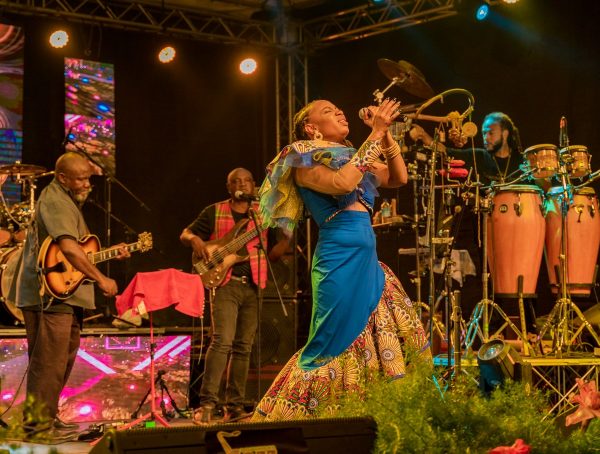 Jazz 'n Creole made a triumphant return to Dominica's entertainment scene on May 1st, 2022. Renowned as the fashion-centric, family-oriented, daytime …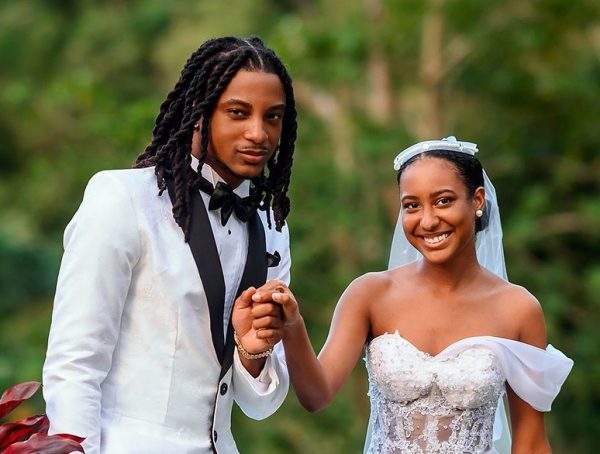 Reo OK Boom's latest single, "Dou Dou," has dropped. Reo set social media alight on Wednesday, when photos of his 'wedding' …