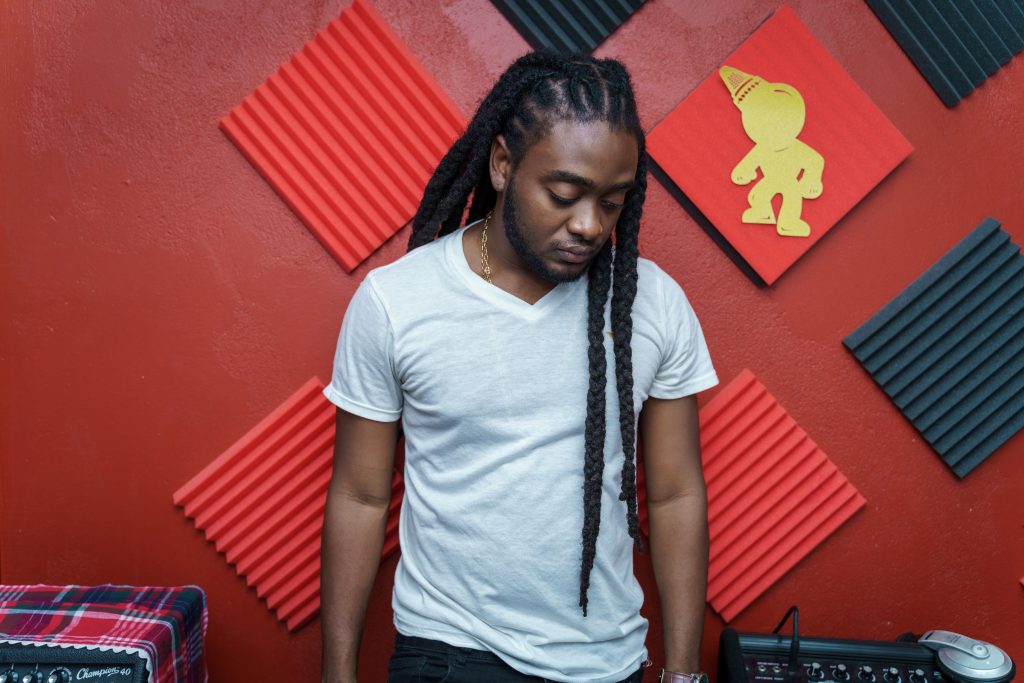 Colton T's art transcends the limitations of an entertainment landscape struggling to catch up. 
Not one to wallow in defeatism, the reggae-dancehall artiste is constantly putting in the work, each release proving he is a cut above the rest. 
"I think I have mastered the craft to a level, and right now I am a signed and sealed public figure. My songs resonate and I have built a vast network on island as an artiste.  People often say to me, 'Colton you will never make it in Dominica, you should go abroad.'  But I have already made it. I am able to survive off what I am doing and able to reinvest in order to keep myself going," Colton T tells eMAGE.
He is not all talk though. In November the video for 'Black Beauty' landed on social media platforms. A reminder of the artiste's penchant for daring and captivating visuals, it depicted shades of black beauty filmed against the rich background of Ti Kwen Glo Cho, a sulphur spa located in Wotten Waven, Dominica. The video was another example of his commitment to quality and unwillingness to compromise his vision. 
Colton T, real name Colton Thomas, is fully in control of his creative process. Operating out of a small studio in Pottersville Dominica, he writes, produces and markets his own music; working occasionally with Tige Magloire, an engineer and longtime friend. His videos are also self-produced and edited.
"I am the boss, the CEO, the everything. My thing is music at the end of the day is a business and I have to focus on it as a business. I have to work. It's like somebody doing an 8 to 5 job. You go to work in the morning, you take the bus, whether it's raining you have to go to work, so it's the same thing for me," Colton T says.
He has always approached his career with deliberate planning and action. A former head boy at the Saint Mary's Academy who captained his school's Under-16 football team, the Goodwill native has never considered a career other than music. Not content with the occasional gig as a budding artiste, Colton T wrote and produced 'Ice Cream Man' in 2013. It became an enduring hit with young girls across the island and shot to number one on Tempo's Cross Caribbean Countdown. To industry watchers it signaled he was a talent to look out for.
He would go on to release several more hits including 'Special' in 2015, and 2018's 'Hunt my Own' and the sensational 'Bomb in the City.'  In 2018 and 2019 he staged 'Bomb in the City,' an explosive, self-produced concert series that featured exquisitely timed and delivered performances. 2019 delivered more wins. He landed on the World Creole Music Festival stage, bringing his special blend of reggae-dancehall to Dominica's biggest musical showcase, and launched the Impossible EP. Dedicated to the memory of his mother who had died that same year, it produced hits such as 'Faze,' 'Doin' it' and 'Black Beauty.' 
"I try to make music that can appeal to everyone, and not only to Dominicans.  I don't even sit and write anymore. It's more like a vibe. I never plan a song. It's like a meditation and it's not a freestyle either. It's like a musical language," Colton T says of his process. "I mean you have people using my music as daily motivation because they are able to relate to what I am singing about and that is how I have found my growth. Everybody has some type of struggle and that's what my music represents." 
The running theme in his songs speaks to his brand of stick-to-itiveness, and a dogged determination to chart a course for himself in an environment that is not always friendly to musicians. 
His story is a familiar refrain.  
"There are artistes like myself who have shown that we are ready. We need to be given the opportunity and the priority to make headway. That's the only way we will be able to compete. But if every time we have a major showcase, we are showcasing the guys like Machel (Montano) that don't need to be showcased anymore, then our own talent suffers. I need to hear that this guy is ready, this guy is packaged already- on his own, how can we help to further push him and others like him?"
"But you know what? I feel good because my own people can see that in terms of quality I am producing a higher level of work than many of these guys out there that we deem successful. We bring them in and we pay them large amounts of cash, but here I am without the financial help from anybody and I am basically producing work of their standard and even better," he says. 
Now dealing with the fallout from COVID-19, which stalled his plans to perform abroad, Colton T is continuing his humanitarian acts. At Christmas he distributed hot meals to the homeless and presented $1000 to the Grotto Home for the Homeless through his Colton T Foundation. He is also working on a new album for release this year. The 'Talisman' project will feature, what he describes, as inspirational music to motivate people during these trying times. The pandemic, he says, has not dulled his desire for continued growth as an artiste.
"I can only do the best I can and let the music do its work. Yes, I would appreciate, and I am open to some serious funding from public or private entities because I am a business and if it's treated as a business there will always be returns. But at the end of the day what I am doing is straight from my heart. It is a love of music, a love of people, and win, lose or draw I am here."
His Impossible EP is available on all digital platforms including iTunes, Spotify and Amazon. Go stream it today!
Photography: Chad Ambo
Shot at Colton T Studios, Pottersville, Dominica

More from Entertainment
---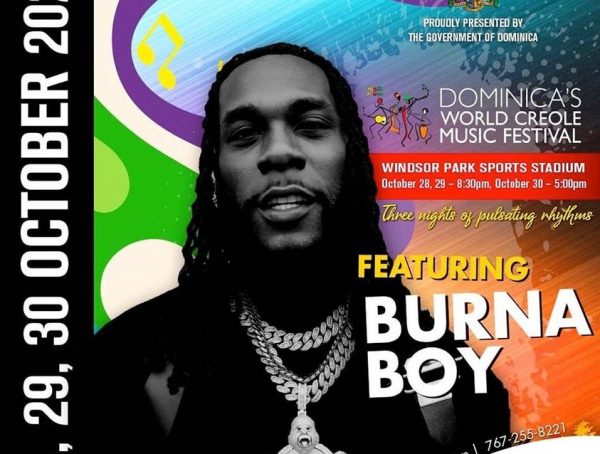 Burna Boy, the Nigerian Afrobeat sensation, will headline the 2022 edition of Dominica's premier entertainment event, the World Creole Music …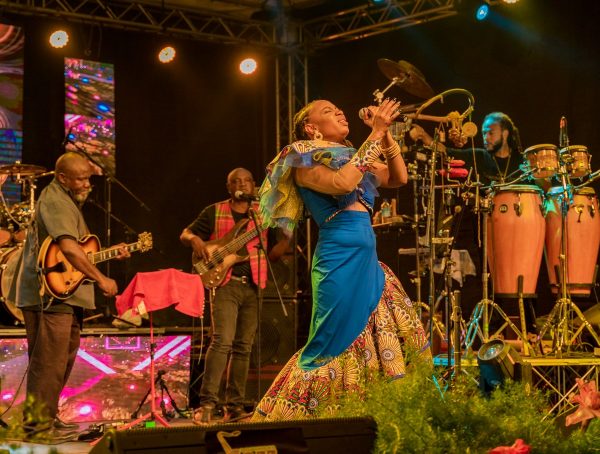 Jazz 'n Creole made a triumphant return to Dominica's entertainment scene on May 1st, 2022. Renowned as the fashion-centric, family-oriented, daytime …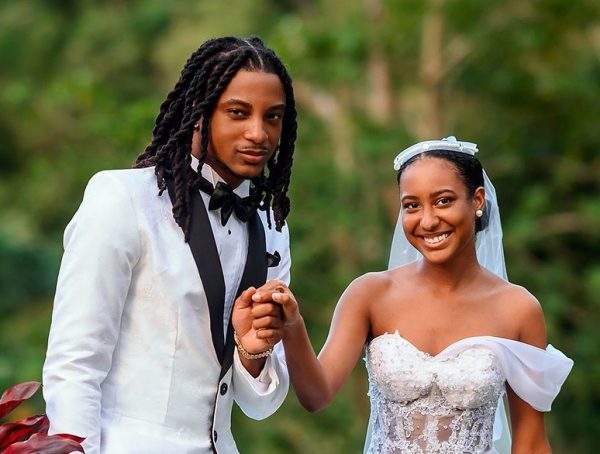 Reo OK Boom's latest single, "Dou Dou," has dropped. Reo set social media alight on Wednesday, when photos of his 'wedding' …