Starsha is one of Dominica's hottest talents, many may say underrated. But if her latest video is any indication, she is ready to claim her place among the island's top entertainers.
"Last year was a trying year for me but I started this year on a great footing with the release of my first official video for 2021. I feel like definitely, this will be my year, the year that I step out as a bigger and better Starsha, the year that I fully make myself a priority," the budding star says.
On Monday, January 25, she released the video for her single "System Failure" on the Dwivayèz Riddim, playing the role of a sultry temptress who wines her 'victim' into cardiac arrest. Starsha brought together a number of talented young Dominicans to help her star shine brighter and we are here for it!
"System Failure" was written by Jair Pendenque, a young singer-songwriter and journalist at Kairi FM who will soon release her own material, and produced by Producer Dlo of GloSho Multimedia and Savion Augustine of Savion Beats. Dlo, a Portsmouth-based multi-media whiz, shot the video and Savion is an RIAA Gold certified producer with the song "I AM YOU" by US artist YNW Melly.
The video, a perfect combination of the sultry and the comical, features Starsha at a nightclub with friends when she is approached for a dance. But alas, the fella cannot handle the wine and is rushed to the emergency room. Diagnosis- system failure. Would you believe after his experience, he returns to the club and faints when he stares into her mesmerizing brown eyes? What a riot!
Mikkie Graham of Bella Noir Fashion, one of Dominica's most-sought after stylists and designers is responsible for Starsha's looks which included a black, lace-overlay dress, striped boyfriend shirt over teeny shorts and a sexy nurse's uniform a la Halloween temptress.  Her makeup is compliments Jessia Letang of Queen II Queen Makeup Artist, who has beat many a popular face on the island including several of those featured in eMAGE magazine's premiere issue. Diva Nyoka of La Diva Nails completed the look with simple and understated nude nails.
"I am so grateful to my team and I look forward to more videos, more content, [more] music. I hope to one day work with the best in Soca and Bouyon music. I am always open to collaborations," Starsha tells eMAGE.
On January 26, the Triple Kay Band released "Xcellence" and Starsha features alongside lead singer, Mr. Benji N20.
Prior to 2021, she had collaborated with the likes of Signal Band, Asa Bantan and calypsonian Jamaal Lloyd with whom she co-wrote her single "You Make Me."  She has also featured on riddims with top local acts to include Colton T and worked with the award winning producer, Krishna "Dada" Lawrence. She toured with the Triple Kay Band to Antigua's carnival in 2017 and has performed at local Carnival events and at the World Creole Music Festival.
Having featured on the same platforms as Dominica's most popular musical talents, one wonders why her star has not shone brighter.
Could 2021 be her best and brightest year yet? We surely hope it is!
(Cover Photo Credit: 365 MMP)

More from Entertainment
---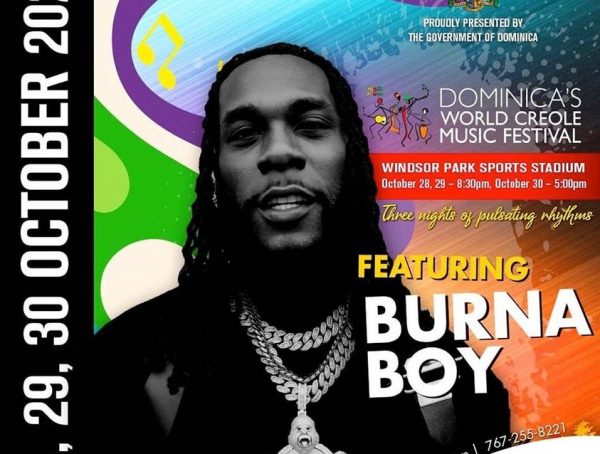 Burna Boy, the Nigerian Afrobeat sensation, will headline the 2022 edition of Dominica's premier entertainment event, the World Creole Music …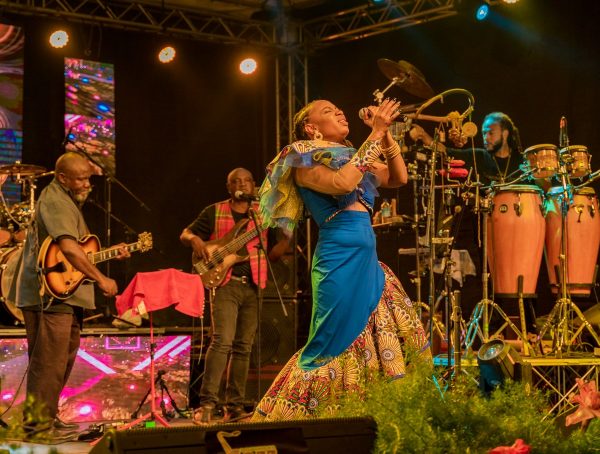 Jazz 'n Creole made a triumphant return to Dominica's entertainment scene on May 1st, 2022. Renowned as the fashion-centric, family-oriented, daytime …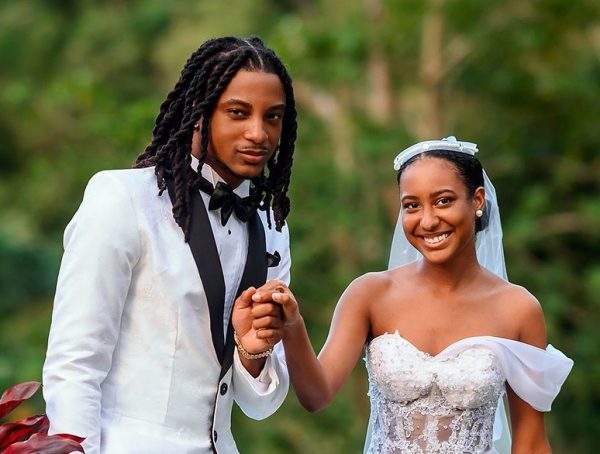 Reo OK Boom's latest single, "Dou Dou," has dropped. Reo set social media alight on Wednesday, when photos of his 'wedding' …