Michele Henderson is preparing to release new music but lately her focus has widened; she wants to be an advocate for Dominica's musicians.
"It has been my goal for a long time to provide effective representation on behalf of Dominica's artistes. I have just been putting it on the back burner. I am ready now," Michele tells eMAGE from her home in Mabouché Grand Bay on a cool November night.
She has just returned to Dominica after COVID-19 forced her to shelter in place in the United States for several months with her daughter. With a year's worth of gigs lined up, she had travelled in February for a performance in Trinidad and then on to the United States, when worldwide travel bans took effect.
Faced with the cancellation of bookings and no immediate prospect of work, Henderson had time to reevaluate her goals. She made good on a long-time dream to pursue a law career and enrolled with the University of London. Her focus is on contract and intellectual property law, a deliberate choice, she hopes, will position her to make a case for a cadre of talented Dominican entertainers unable to truly make a living from their craft.
"In Dominica we keep talking about creating an industry. The industry exists. We are just not participating in it fully. We don't need to reinvent the wheel, because it's already a multi-billion-dollar industry, and so we need to carve out our slice of that pie."
"There are some successful formulas that work, that we need to apply here in our local jurisdiction to actually see the fruits of our labour in the entertainment industry." Henderson contends.
"So I feel like the onus is on not only me but certain artistes who have stepped out and have seen how this thing works to come back and say to the younger artistes, look there is a formula, you can follow the formula and this is how it works."
Late last year, Prime Minister Roosevelt Skerrit pointed to the absence of a professional body to represent the interests of artistes and entertainers, prompting the members of the Association of Music Professionals (AMP) to revamp. 
Henderson led the charge, convening a meeting of industry practitioners to discuss the way forward.
"I wanted to propose that we pay some more attention to educating ourselves about the industry and to collectively advocate for changes in the industry, not individually but as a unit, because that is the only way we will have clout and power," she explains.
Artistes in Dominica have limited success, she believes, because there is a fundamental lack of understanding about how they can profit from their art. 
"You hear it from the discourse. They throw out incoherent bites here and there about the industry but it's nothing cohesive. I have had meetings with individual artistes and groups and you can see the glazed look because they have no idea.  They complain about the fact that music is not making money, and I am saying that these guys could be very rich if only they would tap into the existing sources of income."
Since launching a music career in 1995 with the hit 'My Pride', Henderson has released six studio albums and performs regularly to sold-out audiences in countries as far-flung as Greece and England. Many of her gigs are booked through a network of contacts built up over years, and she is popular on the charitable event circuit.
Her combined experiences, she believes, have prepared her to now take a more visible, lead role in mapping a path for success for her fellow musicians. A key component of the formula she speaks of is licensing and Henderson wants to copy the success of Soca and Reggae artistes in Trinidad and Jamaica whose recorded music and live shows are licensed to the hilt. 
"These Soca artistes, their music is protected, they get publishing royalties that allow them to live a comfortable life and our people could do that.  Our music plays, it's not that our music doesn't play, we are just not set up to receive the benefits of our music, which is a shame," Henderson argues.
She is referring to structures such as Collection Management Organizations (CMOs), responsible for the collection of revenues and disbursement to artistes. The corresponding legislation exists in Dominica but Henderson says regulations are lacking to give the measures teeth.
"This is something we are not doing in Dominica.  We have the laws, the copyright laws have been on the books since 2005, but there are no regulations to say well this is how you apply the law. The laws need to be applied uniformly and standardly. Then there needs to be a mass education of the public so they understand why we are doing this."
On a mission to change the perception of the music industry, inside and out, Henderson will release 'All over the World" early this year, a song of hope she wrote while she waited out COVID-19.
It speaks of the dawning of a new day of opportunity and growth amidst the challenges plaguing the world. 
For Dominican musicians and artistes, a new day may also be dawning, with Michele Henderson in the lead.
Photo Credit: Nixon George, QuickLink Productions

More from Entertainment
---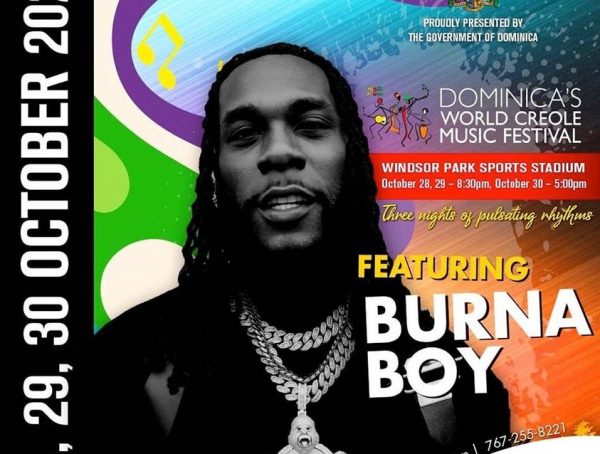 Burna Boy, the Nigerian Afrobeat sensation, will headline the 2022 edition of Dominica's premier entertainment event, the World Creole Music …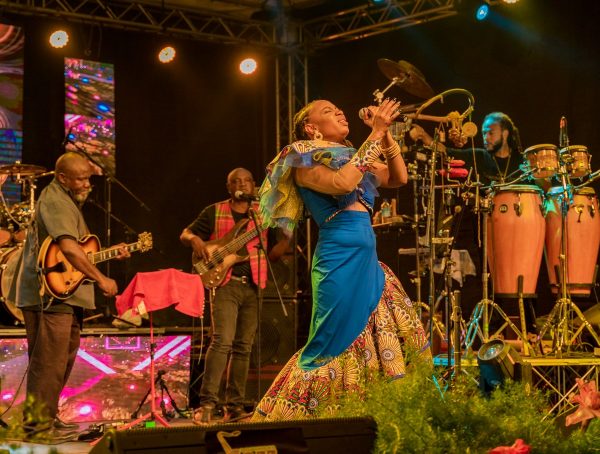 Jazz 'n Creole made a triumphant return to Dominica's entertainment scene on May 1st, 2022. Renowned as the fashion-centric, family-oriented, daytime …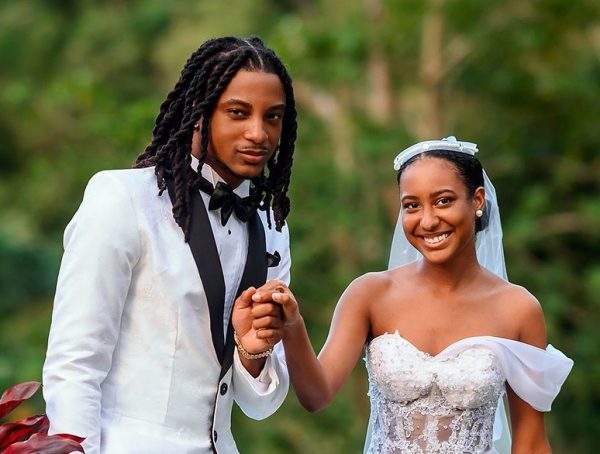 Reo OK Boom's latest single, "Dou Dou," has dropped. Reo set social media alight on Wednesday, when photos of his 'wedding' …