Dominica's media needs to improve and provide more instant news.
They may give me some competition.
They can try to catch up, but I am already ahead.
I think they may see me as a threat.
Some media practitioners treat me like I am not legit.
But they are coming around as they realize that I am doing more work
and getting invited to the same places they are.
Emerline Anselm is not your ordinary journalist. 
Anselm, 44, is a high school Social-Studies teacher who commands an audience of forty-five thousand followers on Facebook, has carved a niche for live funeral coverage and continues to identify creative ways to monetize her work. 
Her reports are often mere snippets of information alerting her followers to motor vehicle accidents, sudden death, extreme weather events or road blockages. She is untrained, a citizen journalist swept up in the changing pace of journalism, as increasingly, news is consumed via social media. 
But what she lacks in sophistication and experience Anselm makes up for with pure grit.
 "I have always been a hustler," Anselm tells eMAGE on a Saturday morning in late November at her home in Paix Bouche.
She has scheduled funeral coverage for later that day but has waiting, a welcome breakfast of bakes and saltfish with a side of avocado, and is busy preparing her favorite lobster in coconut sauce for our lunch. 
I observe her bustling around her kitchen, pausing often to joke with her 9-year-old daughter, Gabrielle, skipping out occasionally to a makeshift kitchen in the yard to check on the provisions she has placed on a coal pot.
She is bubbly and engaging, possessing a lively personality that provides clues to her success with EmoNews, a media platform launched in 2016. 
"After high school I had to fund my way through college. I am good with my hands so I made coconut tablet and coconut cheese to sell," she recounts. "I've always had that hustler mentality, so moving around the country on a daily basis to get the news comes easy to me."
Born and raised in Paix Bouche, she also boasts her Delices roots, travelling often to the South-Eastern community to spend time with relatives there. Her father, a Delices man, is a former huckster and construction worker and her mother is a homemaker.
She admits she struggled through high school at the Seventh Day Adventist Secondary School in Portsmouth.
"Listen, I am no academic. I always sucked at English and I know I get mépwi (Creole for criticism) about my weaknesses with language in some of my posts. But I can't let that one thing deter me," she laughs. 
Anselm landed her first job at M& R Trading in Portsmouth, and in 2000 launched her teaching career at the Bense Primary School. She is a trained graduate teacher with a Secondary Education Certificate obtained during the seven years spent at the Dominica Grammar School. While at the DGS, she also completed a degree in Management Studies with the University of the West Indies.  
In 2010, Anselm moved to the United States, entering a short-lived marriage which ended in public humiliation played out over social media, after details of her personal life were splashed online by her ex.
 "I've tried everything already in life. And now I'm just living my life like it's golden," she quips. "It was a learning experience. It taught me that if you are unhappy in a situation, move on. Please only yourself," she says of her marriage.
The time in the US was otherwise well spent and she returned to Dominica in 2013 with a Master's Degree in Public Health Administration, landing at the Goodwill Secondary School as a Physical Education and Health and Family Life Education teacher.
"So for a year I did jumping jacks on the Goodwill Savannah," she jokes. 
Later attempts to obtain employment within the health service were futile and she has taught Social Studies and Principles of Business at the Portsmouth Secondary School for the past six years. Her supervisors, colleagues and students agree she is a good teacher, lauded for her practical approach to classroom instruction and an unending enthusiasm for school-based activities. 
"I love my job as a teacher, but I do feel that I have skills and knowledge that are not being put to use and that in Dominica we don't make good use of the human resource available," she notes. 
Now eyeing a full-time career in media, Anselm has shelved her healthcare degree for now. 
She launched EmoNews in the wake of Tropical Storm Erika, after sharing a number of images and videos of the storm's impact on her personal Facebook page. 
She knew she was on to something when a flurry of messages followed from news organizations, universities and airlines seeking information. 
With help from Sheldon Rodney, who created her first designs, and Jerry Williams, an Anse-de-Mai based businessman, Anselm was soon filing live reports to a rapidly growing audience under the moniker, EmoNews. 
2017's Hurricane Maria presented another opportunity to expand her reach. Armed with a notebook to record the names of people she met, she traversed the island sharing information with Dominicans abroad, eager for news of how their loved ones had fared during the monster storm.
Kim Richards, a New Jersey resident, offered a gift. He built her a website, which she launched in 2018, providing a platform to develop her brand and generate income through the sale of advertisements. She also caught the attention of telecommunications giant Flow, and the company provides her with free data to file her reports.
"I love doing this. I am naturally a people's person and I enjoy showcasing and highlighting people and Dominica. I have a genuine passion for keeping people informed," she tells eMAGE, crediting Dominicans who inundate her daily with tips of breaking news events in their parts of the country. She has also established valuable contacts within the police and fire services from whom she seeks verification of these reports.
Two years after the launch of emonewsdm.com, Anselm is now recognized as legit media. She is regularly booked for product launchings, business openings, and invited to provide live coverage of government functions. 
 "I think people have seen my growth, and they realize I have the reach, I connect with my audience and I am all over," she explains.
She has a knack for being in the right place at the right time. In September 2020, when unidentified, armed men entered the compound of a major business in Fond Cole, thousands tuned in to the live action as she streamed the event via Facebook. No other media house filed a live report as police scanned the location and viewers waited in anticipation on the outcome of the standoff.
In August she racked up 144K views and 1.3K shares, as she captured Portsmouth police officers releasing a quantity of illegally obtained, live crabs back into the wild.
In a field of journalists often content to pursue stories via telephone, her willingness to go where the story is, sets her apart.
"I feel that Dominica's media needs to improve and provide more instant news. This is where I have the edge. I am always live. They may give me some competition. They can try to catch up, but I am already ahead," Anselm says.
In media circles there has been a certain reluctance to embrace the newbie with the go-getter attitude.
 "I think they may see me as a threat. Some media practitioners treat me like I am not legitimate. But they are coming around as they realize that I am doing more work and getting invited to the same places they are," Anselm says. "And even if my tripod is 10 inches shorter than their own, I am right there."  
Similarly, she cites a chilliness among the people she knows best in the north of the island and in her native Paix Bouche. This, she explains, is a consequence of her political leanings.
"I think some of it is political. They think I don't support the ruling party. But it is my democratic right to support a political party of my choice," she insists. "In spite of this, I am involved in most activities. My services are always available in the interest of the development of Paix Bouche." 
When COVID-19 hit, a budding interest in funeral coverage took off. With limitations on the numbers allowed at funerals and restrictions on travel, she skillfully captured a new audience- the bereaved. Live, uninterrupted coverage of farewell celebrations across the country endeared her to an ever wider audience and she branched off from her main EmoNews platform to create a specialized outlet, EmoNews Funeral, to satisfy the growing demand. In less than a year, EmoNews Funeral has attracted over 30K active followers.
It is a profitable venture. She streams, on average, thirty funerals monthly, giving her the latitude to take on two employees who now assist with coverage of events around the island. 
It also gives her unique insight into the business of death.
 "I don't know who is taking note. But many people are dying. I think it is alarming."
Not content to limit herself to funeral coverage, the media entrepreneur recently took a go at the live stream of a wedding ceremony, and is keen on expanding in this area. Her sights are set high with plans to employ a correspondent in every district in Dominica, extend her reach regionally and build a studio for video production and broadcast. 
"I want EmoNews to be the leading news platform in Dominica," Anselm tells eMAGE. 
It may already be.
Photography by Elias Orville Dupuis II
Make up by Jessia Letang, Queen II Queen Makeup Artist
Hair by Pearl Joseph
Photographed at: Cabrits Resort & Spa Kempinski

More from People
---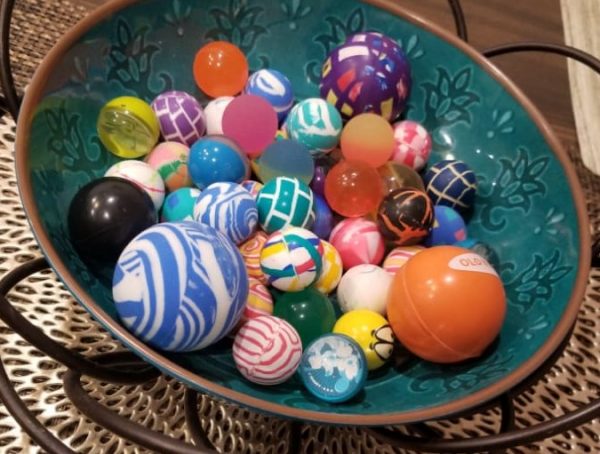 Last night, I had a panic attack… heart racing, tears flowing, full blown panic attack. I had lost my balls. No, …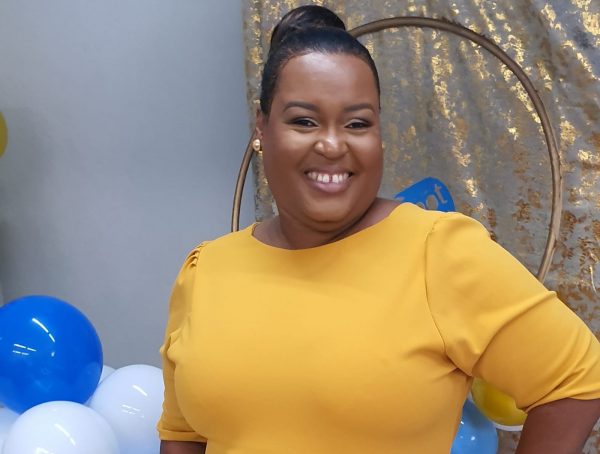 Talk Show host Ferdina Frampton is taking her talents to the screen. In the Spotlight TV premieres on Saturday, August 20 …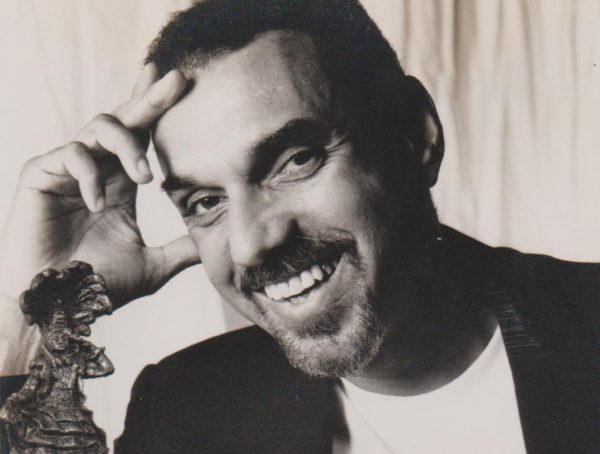 As Dominica celebrates Flag Day, another honour seems only fitting- rename Flag Day, Alwin Bully Day. Alwin Bully gave Dominica its …