In a style uniquely hers, singer-songwriter Golda brings us Sonicles.
A fusion of sultry sounds and catchy storytelling, her originals are uncensored and raw with a touch of the dramatic. Her format is unlike much of what we've seen before. With every release she offers a backstory, detailing the events and feelings that inspired her lyrics.
"I have a story to tell, I've been living 33 years, been in the industry for 19 of these years. The struggle, joy, pain, love and adversity I have and continue to experience make good material, and everything sounds better with a soundtrack," Golda tells eMAGE DM from her home in Florida, USA. 
From Salisbury, Dominica, Golda got her start singing hooks and background vocals for Florida-based underground rappers while at university. When she returned to Dominica in 2010, she hooked up with music producer Earlson Matthew adding jingles for a number of local businesses to her resume. Backup vocals for calypsonians followed, and stints with the Swinging Stars Band, Breve, WCK and Fanatik landed her on the Jazz & Creole main stage and the World Creole Music Festival. She also boasts collaborations with Michele Henderson, Clint Henderson and is featured on Nayee's most recent releases as a background vocalist.
In 2012, she collaborated with producer Krishna "Dada" Lawrence to release the Cadence hits "Soukwé" and "Dansé Hero," the latter released on his "Indépendence" project. Her partnership with Yuri A. Jones' Allegro Worldwide and the late Kevin 'KP' Richards, yielded her first EP, "Gold de Luxe Vol 1," in 2014. 
"This project planted a seed that gave root to the idea of Sonicles which was fully actualized in 2021. I have faith in this project. Sonicles is here to stay," Golda says.
Her preferred genre is hard to pin down. She sings soulful Reggae and R&B, and switches to bouncy Soca in the next tune, a subtle bucking of the norms of the industry.
"I'm over the industry idea that artists who appear a certain way or come from certain backgrounds must be marketed similarly to those already existing in that category, whether or not it is true to who they are. 
"This idea is built on the notion that we are products to be sold, and categorizing us makes us easily identifiable by a mass audience, and in turn we can build a fan base. This is why you expect Caribbean artists to perform Caribbean type music, African-American artists to perform RnB or Hip-hop," she explains
"So I decided to go a different route, create my own music ecosystem that works for me, and Sonicles was born. Whatever happens, happens, but I'm doing it my way," Golda says.
Sonicles is available on all music platforms and on her YouTube Channel. 
Photography: Tori Jacobs
Makeup- Juisea Juisea
Styling & Hair – Golda 

More from Entertainment
---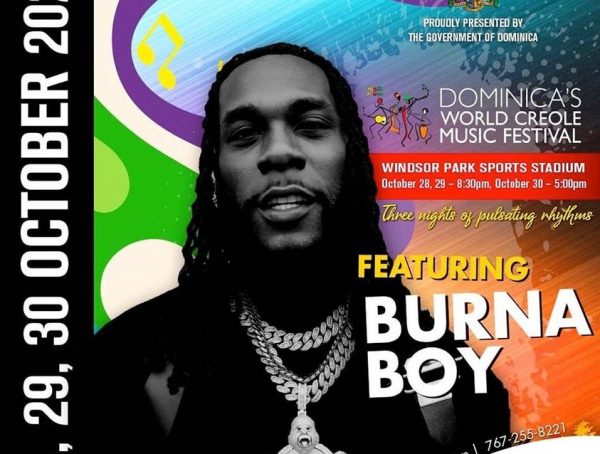 Burna Boy, the Nigerian Afrobeat sensation, will headline the 2022 edition of Dominica's premier entertainment event, the World Creole Music …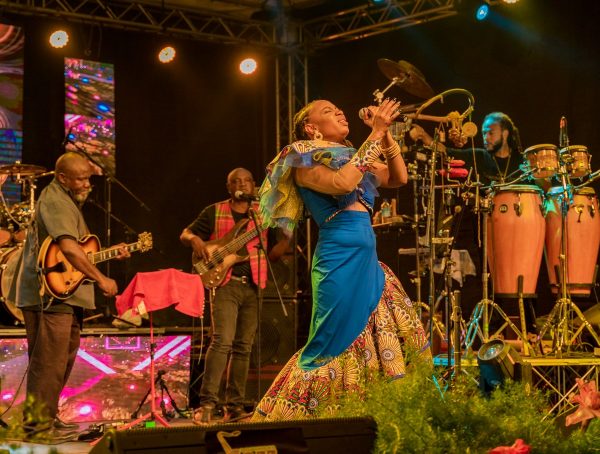 Jazz 'n Creole made a triumphant return to Dominica's entertainment scene on May 1st, 2022. Renowned as the fashion-centric, family-oriented, daytime …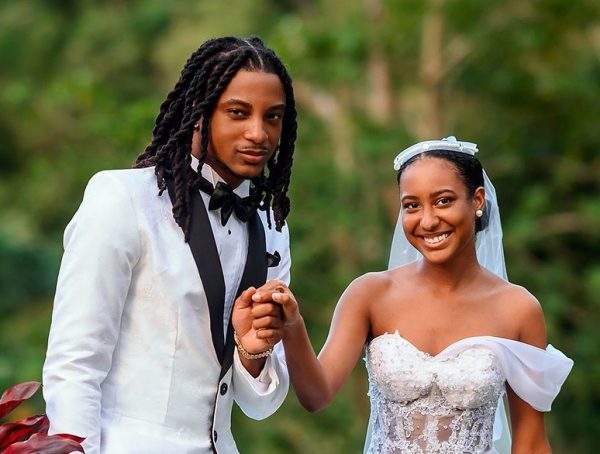 Reo OK Boom's latest single, "Dou Dou," has dropped. Reo set social media alight on Wednesday, when photos of his 'wedding' …