She is an unstoppable force of creativity. And it seems Dominican-Canadian journalist, Jael Joseph is just getting started.
Joseph, 37, is a content creator who is unafraid to scale boundaries and tell stories with deep meaning for every Caribbean woman. 
Her latest endeavor, Black Island Girl (BIG), launched in March 2021, is a carefully curated profile of the black island woman. Told in two parts- a feature article and accompanying podcast- BIG celebrates women of conviction and purpose, strength of character and a striking, deep-rooted pride in their blackness. 
Convinced that island women are equally capable of embodying racial pride and dignity as their more-often celebrated American and African counterparts, BIG sets out to give them a voice. In her first edition, Joseph wrote a thoughtful piece titled, "How Natural Hair Empowers Black Island Women," featuring Hair & Beauty entrepreneur Jodie Dublin-Dangleben, business leader Tamara Lowe and Canada-based hairstylist Serina Green. It explored the dynamics of wearing their natural, 'black' hair in the professional space.
 "In the question of race, I believe all black people should be able to celebrate our ethnicity and the people who have fought for our freedom, some of whom are constantly fighting for the pursuit of equality. I notice that this is a problem for us black people who come from the Caribbean islands. We have been removed or have removed ourselves from the equation. We are viewed differently because of our demography, culture, dialect and yes, our ancestry. I wanted to create a space where we can be heard," Joseph explains. 
Black Island Girl is only the latest in a string of hits for the vibrant media personality. In 2015 she launched 767 Girls Rock which provided a platform for accomplished Dominican women to tell their success stories. 
"The aim was to empower young women using the stories of women they could relate to. It was an annual event, but after Hurricane Maria, I realized that this could be bigger than just localized to my island. Island women are very similar and I wanted to showcase our talents and achievements while bringing attention to our issues," she says. 
767 Girls Rock introduced viewers to Joseph's engaging interview style, but it was her podcast, Cacao Tea with Jael Joseph, which cemented her status as an authentic, relatable talk-show host. Now in its 4th season, Cacoa Tea continues to feature top–tier guests from the fields of entertainment, media, business and politics.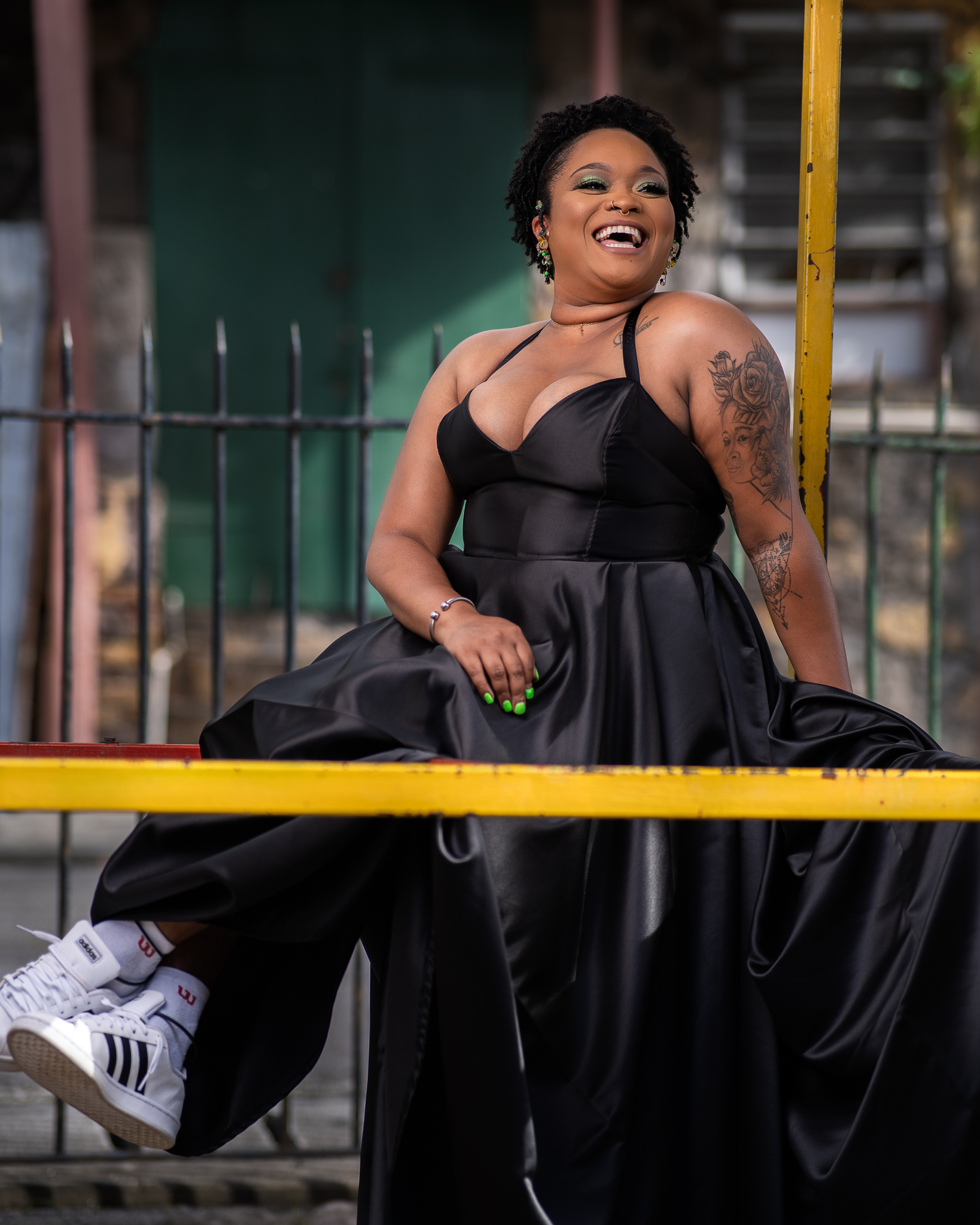 The Vieille Case native got her start in media as a radio announcer on Q95 Radio, which led to numerous television and radio appearances, including Q95's Q Talent Search and Vibes Radio's Joy and Love. She also made a name for herself as a go-to local voice for advertisements, a brand ambassador for local companies, and as an emcee at the World Creole Music Festival.  
She credits her work ethic to the example of industry set by her deceased parents and the sound educational foundation received at the Portsmouth Secondary School. Joseph, who had moved to Canada after high school, worked for a while in the beauty industry as a medical aesthetician, massage therapist and cosmetic manager.
After Hurricane Maria ravaged Dominica in 2017 she returned to Canada and enrolled in Journalism School at Toronto's Ryerson University. She will complete her degree this summer and is the first black student at Ryerson to be awarded the Fulhaber Communications award. The award is presented to a female student with demonstrated focus and aspirations to become a senior leader in communications. 
Joseph is now eager to expand on her unique brand of storytelling.
"I am passionate about beauty, culture, race, entertainment and lately sports. Living in two worlds, I have grown to appreciate many things and gravitate towards sharing stories that either offer change or benefit humanity. I want to be able to continue to share stories of everyday people" she says, promising a fresh, new approach to media practice that makes an impact globally. 
"I will not shut the door on Dominica, never! This is where I discovered my love for journalism, however, I am keeping the door wide open to other prospects. I believe I have an opportunity to tap into a market that is hungry for creators who are quick thinkers, problem solvers and go-getters. I know I have it," Joseph states. 
Photography: Media Linx
Makeup: Barbie Beats
Styling and Creative Direction: Mikkie Florent-Bellanoir  
Jewellery:
Yaena  Eugene 

More from People
---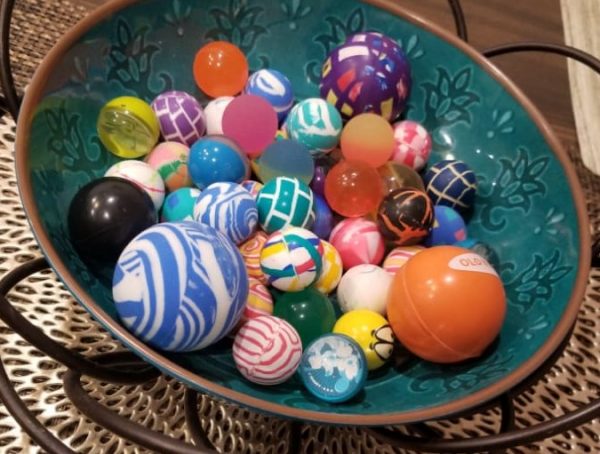 Last night, I had a panic attack… heart racing, tears flowing, full blown panic attack. I had lost my balls. No, …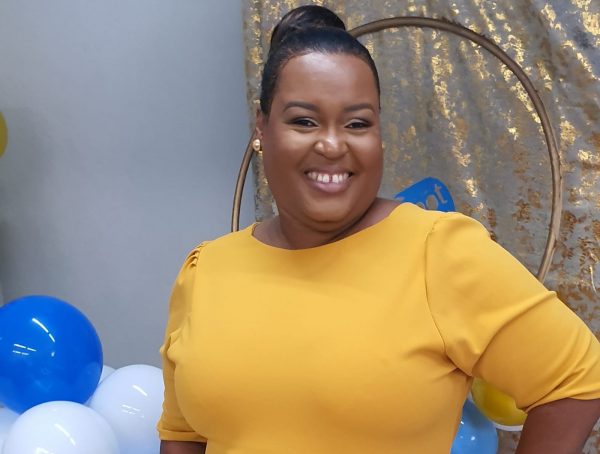 Talk Show host Ferdina Frampton is taking her talents to the screen. In the Spotlight TV premieres on Saturday, August 20 …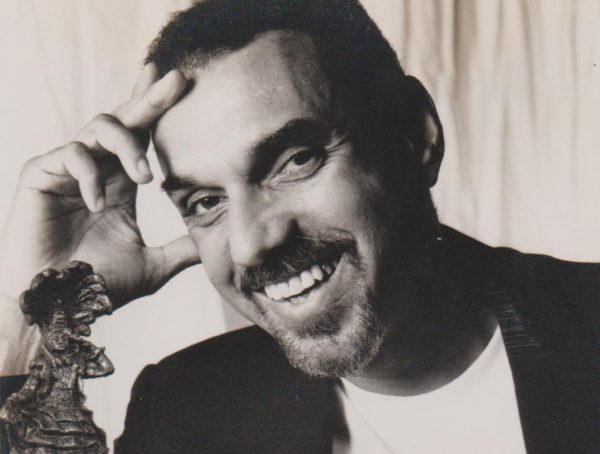 As Dominica celebrates Flag Day, another honour seems only fitting- rename Flag Day, Alwin Bully Day. Alwin Bully gave Dominica its …