Who remembers a young lady- tall, with a curly 'fro, walking through Roseau with long skirts dusting the pavement and sporting a barely-there, midriff-baring top while balanced on platform sandals and likely humming an aria as the Caribbean sun kissed her smooth caramel skin?
"Scandalous"
"She fink she young," were likely some of the comments from rosary-clutching bido légliz and young uniformed student alike, amazed by the sheer gall of this young woman revealing this most delicate of areas for all to see.
"Oh, the good times," she quipped, briefly reminiscing on those days in the early 2000s while on an extended visit to the land of her birth.
She's in New York now, the Bronx to be exact. A place that has molded her since she arrived at the age of five with her mom Joyce and baby brother Yan.
"I love this city. It's truly the place where I have come to age; and with COVID, it's really changed my life in ways I always dreamed about but ways that somehow felt so unattainable."
The COVID-19 pandemic and its unravelling of health care systems, financial foundations and social norms, gave marie-claire an unexpected moment to delve deep into herself and her creativity.
Before the changes brought on by COVID, she was enjoying city life- taking crowded subway trains to her vocal lessons, singing at regular shemegular gigs at Joe's Pub in the East Village with her quartet.  In March right before the city went into lockdown, she had a "fantastic" staged reading of Dona Lucia in the musical "Rio Uphill" for agents and other industry players.  She was even about to make her Broadway debut in the Tennessee Williams Play "Hello from Bertha" in June of last year taking on the role of Goldie, but that did not materialize due to COVID. On the set of a movie called "The Lockdown," (about a high school shooting), believe it or not,  marie-claire and several cast mates got infected with the virus. Luckily, she was already in quarantine and recovered quickly. By that time, she had gained employment with the Department of Parks and Recreation- first working in the office but as the pandemic would have it; eventually walking through Central Park handing out information leaflets, providing masks and other PPEs to fellow New Yorkers as a Parks Ambassador.
For many residents in a city such as New York, dubbed "the city that never sleeps" the lull brought on by this global phenomenon would push them to the brink of emotional distress, leading some to dangerous encounters with anger and depression; and in some cases, suicide.
"I am very fortunate that though I was under home quarantine, I was able to find things to keep my mind engaged. Therapy was probably the best of them all and the beginning of an entirely re-energized take on life for me," she says.
Of course, in true marie-claire, throw-caution-to-the-wind spirit, the therapist just had to be a guy all the way across the pond in London.
"It didn't matter to me the distance, because he was able to help me deal with trauma that had been buried deep inside my psyche for years."
Though not her first time in therapy, these sessions sparked an injection of creativity that set her on a path seemingly headed to Broadway and beyond.
And so, she began writing CHARCOAL- a musical she had envisioned years before, having recorded a single of same name which was featured on her 2010 dreamland EP.
CHARCOAL is the story of a girl born different, abandoned, rescued, loved, educated and changed forever. Not wanting to give the story away, marie-claire does share that it touches on race-related issues including slavery, colorism and inter-racial relationships. Like any captivating stage play there is conflict, romance and suspense. The protagonist travels through epochs, including the Jim Crow era, World War II and the current times where COVID and Black Lives Matter are the issues of the day-fighting to be seen, heard and loved.
marie-claire says the storyline seeks to highlight the struggles that black people continue to face 400 years post-slavery. The deliberate use of the same characters across key decades also underscores the common threats that the black man and women and their allies have encountered, endured and battled.
"The issue of systemic racism has been around for a very long time.  We see issues today that were prevalent decades ago. They will not disappear until we acknowledge their existence and confront them head-on," marie-claire says.
Championing for minorities or the less fortunate is nothing new for the Italy-trained opera singer. She has shared words of encouragement with female victims of sexual abuse in Dominica, Jamaica and St. Vincent as well as in New York where she mentors young women at her alma mater, Cathedral HS in Manhattan.
In 2010 marie-claire raised funds for disadvantaged Dominican youth through the Year of the Child concert which she co-founded and co-produced.
In March 2014 marie-claire was honoured by the National Association for the Advancement of Colored People (NAACP) for her service to her community as part of Women's History Month celebrations. That year she ended on a high with December performances at the United Nations- first at the High-Level Pledging Luncheon to raise funds for the Permanent Memorial at the UN to honor the Victims of Slavery and the Transatlantic Slave Trade and then at the launch of the Decade for People of African Descent (2014-2024).
As part of 2015 Black History Month celebrations, marie-claire performed the Star-Spangled Banner at City Hall in NYC.
We look forward to more advocacy and philanthropy from this Dominican gem and anxiously await the day when Charcoal hits the stage and perhaps the big screen.
We see you superstar!
Photography- Ed Satterwhite

More from Entertainment
---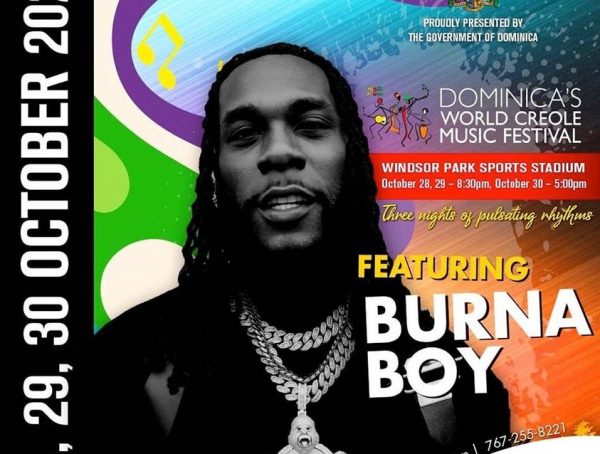 Burna Boy, the Nigerian Afrobeat sensation, will headline the 2022 edition of Dominica's premier entertainment event, the World Creole Music …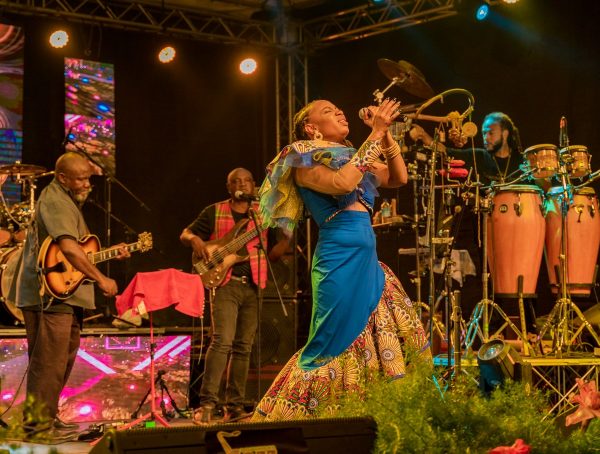 Jazz 'n Creole made a triumphant return to Dominica's entertainment scene on May 1st, 2022. Renowned as the fashion-centric, family-oriented, daytime …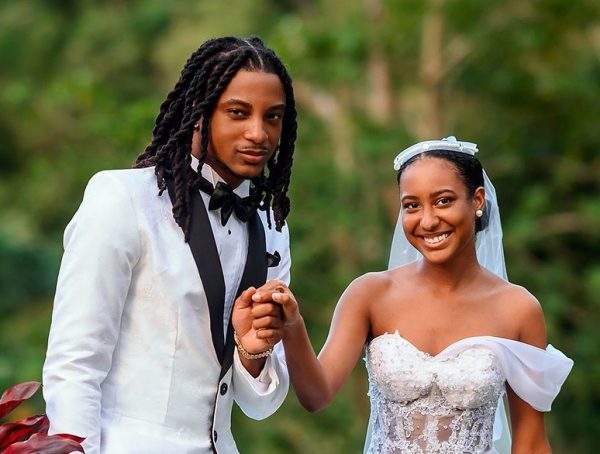 Reo OK Boom's latest single, "Dou Dou," has dropped. Reo set social media alight on Wednesday, when photos of his 'wedding' …