There has not been any closure as it relates to this. I am still trying my best to put it behind me. It is not something I dwell on, but it is a stain.

In October 2019, Marva Williams, the Dominica Festivals Committee (DFC) boss pulled off the most successful edition of the island's signature entertainment event, the World Creole Music Festival (WCMF.) 
Over twenty-five thousand patrons, the most in the event's 21 year history, flooded the grounds of the Windsor Park Sports Stadium for three nights of heady revelry, crammed with high energy performances, a festival village with attractions to rival the main stage, and a never-before-seen VIP experience that wowed attendees. Festival-goers agreed it was a fete for the ages. 
That success followed closely on the heels of a crushing disappointment played out in the public eye.
Earlier that year, Williams was thrust into the spotlight when the country's Prime Minister, Roosevelt Skerrit announced in Londonderry that the Pichelin native would contest the Petite Savanne Constituency on a Dominica Labour Party ticket in upcoming general elections. Mere months later the offer was withdrawn and speculation whirled about the reason for the sudden turnabout.
"There has not been any closure as it relates to this. I am still trying my best to put it behind me. It is not something I dwell on, but it is a stain. However, I am comforted in the knowledge that all the good I do in the future will erase it," Williams tells eMAGE at the Dominica Festivals Committee office she runs with a small staff responsible for the staging of Dominica's major festivals and events. 
For a while, she wrapped herself in the pain and humiliation of the very public rejection. But when her young son lashed back at a classmate who teased him about his mother's hurt, the mother of two says she snapped out of her self-pity. 
"Since that day, I have been able to readjust and focus on my children. I have gotten closer to God and I have made it my mission to let my children know there is beauty in falling, and the beauty is when you are able to rise again."
"I explain to my children how I have risen in many ways, in my personal growth and in my ability to excel at my job by developing one of the best World Creole Music Festivals ever, even when I was under duress," she states.
The grey-eyed beauty, a former Miss Dominica contestant, who placed 2nd runner up in the 2008 competition, joined the festival-organizing body in 2006 as a typist and moved through the ranks as receptionist, secretary, Events Assistant, and Acting Events Director. At the Pierre Charles Secondary School she had excelled in English and Social Studies graduating as Valedictorian of the 2002 class, with the award for Drama. In 2013, Williams enrolled at Florida International University to pursue a degree in Marketing, determined to transcend what she describes as a "humble upbringing."
"I am a product of adversity. I have accomplished all that I have, not because I was born with a golden spoon but because my parents struggled. "I am a zanfant maléwé (Creole for 'poor')who decided that I would not restrict myself to struggle. And that is how I have been able to persevere," Williams says.
Marva Williams is no-nonsense. Often described as brash and more than a bit rough around the edges, she has faced sustained criticism for her plain-speaking ways.    
"I have struggled to develop an identity at DFC. It took me a while to put aside people's opinion that I don't smile enough, that I am too assertive. It took me many years to accept myself."
"I realized that any time you stand for something and you embrace what it is you do and defend what you believe in, defend your creativity or something that will benefit others, when people do not see your vision, when you do not walk their line and you ask too many questions, you are dismissed as a problem," Williams laments. 
Among many influences, she credits her former DFC boss Val Cuffy and his wife Joanne, Leroy 'Wadix' Charles, Sobers Esprit, former Events Director Natalie Clarke, Jacqueline Davis and Marilyn Charles for helping her embrace her strengths and apply her intimate knowledge of the workings of  the island's festivals.  
Yet, her experience, she remarks, is often ignored and her recommendations tossed aside.
…it is not just a fete on stage. It is a product that feeds families, that improves livelihoods and generates revenue for the country.
"The experience that I have gained has not been valued enough. I have observed the events from every angle. I understand the needs. I know the stakeholders and sponsors, the people who build the venues and are responsible for sound and light. If it is that I have been able to work with them and I propose something that will make them better, I think that it should be given some level of consideration."
"I think some individuals have been more focused on personality and not capabilities. Ask yourself instead how can I tap into this resource person and make myself look good? How can I tap into that individual's capabilities and strengths to make the product and the country look good? I think generally this is a problem in Dominica," Williams says.
Her appointment to the post of Festival and Events Manager in early 2019 gave Williams her first big break to call more of the shots at the entertainment office. With years of experience understudying successive Events Directors and a newly minted marketing degree to her name, she embarked on an aggressive marketing campaign, making stops in several islands to promote the WCMF. She booked weekly radio appearances and press conferences giving a range of stakeholders a platform to promote their products and services. Young artistes, slated for appearances at the Festival Village, became an integral part of promotions, participating in training organized by the DFC ahead of their turn on stage. 
She expanded her management team, creating new functional areas to cover production, media, hospitality, health and safety and security, and insisted on detailed reporting throughout the process to guide the implementation of future festivals.
And she resolved to give the 2019 edition of the festival "a new look and feel," impressing on various stakeholders the importance of the event to Dominica's economy.
"I wanted the stakeholders to appreciate the need to elevate the World Creole Music Festival and to understand that it is not just a fete on stage. It is a product that feeds families, that improves livelihoods and generates revenue for the country."
To realize maximum economic returns from an event yet to show a sustained profit on the books, Williams proposes focused, creative marketing. 
"It is my hope that we will tailor our marketing to cover the signature events we do year round, using cross promotion and making more effective use of our ambassadors. We need to invest in the performances of our DJs and artistes around the world so that when they perform elsewhere they can speak of the island as an entertainment hub."
The entertainment maven is also concerned about the paucity of trained sound, light and production engineers in Dominica. The DFC often outsources its production jobs to sound and light companies from St. Lucia, Antigua and Trinidad & Tobago. 
 "We need to invest in training for engineers, production managers, MCs, even media. When we do that, a lot of dollars we spend bringing in foreign engineers will be spent right here in Dominica," she insists, adding that the "security plan also needs to be restructured. We have too many issues related to security."
When COVID-19 struck, artistes, DJs and promoters were suddenly out of work. Williams says she developed proposals to explore online platforms for the staging of entertainment events.
 "The priority of the government was the health of the nation and they have done an amazing job at that, but I am of the opinion that the department could have been given a chance to stage something virtual. I say that because what is happening now will be part of the new normal. There are people who, four years down the line, will have adjusted their approach to entertainment and will still be using their devices to stream events."
"Now was the time to sort of train ourselves, try out the events online and review our efforts. I think we missed that opportunity," she explains. 
She has refocused her efforts on the development of training programmes for people in the entertainment industry in areas of marketing, copyright and intellectual property and has proposed that artistes be engaged in COVID-19 awareness campaigns.
Coy about her future leading Dominica's entertainment or in politics, Williams only concedes that she will soon further her studies in International Business Marketing or a related discipline.
When in 2019, the call came to represent people at the highest level, her first thought had been for the entertainment industry. 
 "Being part of the government is about setting policy and making decisions that will affect each Dominican. When I was asked, I thought about entertainment and saw it as an opportunity to get policies implemented that would benefit the industry," she recalls.
"Therefore, I can't say I will never consider a return to politics. I have left it to God and if it is his will, then so shall it be."
Photography by Elias Orville Dupuis II
Styled by Laura Williams of Ouch Designs
Make up by Jessia Letang, Queen II Queen Makeup Artist
Nails by La Diva Nails

More from People
---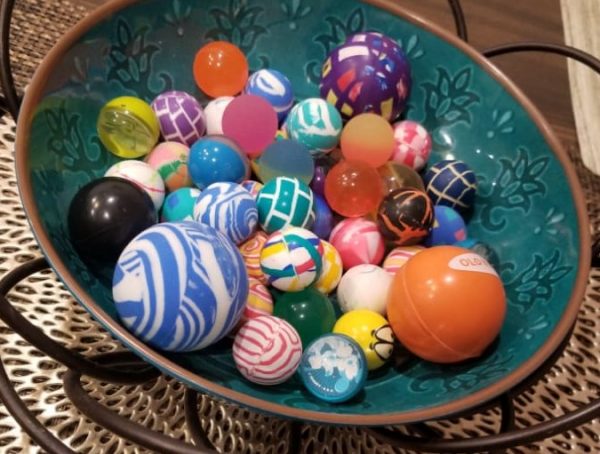 Last night, I had a panic attack… heart racing, tears flowing, full blown panic attack. I had lost my balls. No, …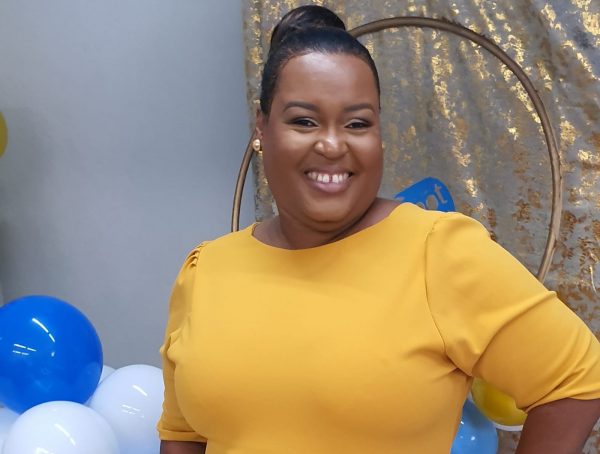 Talk Show host Ferdina Frampton is taking her talents to the screen. In the Spotlight TV premieres on Saturday, August 20 …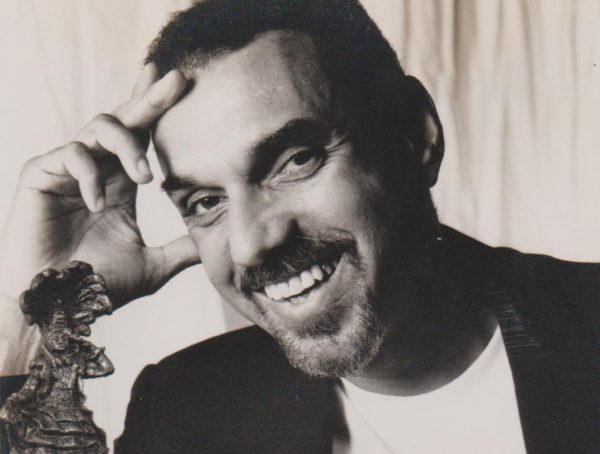 As Dominica celebrates Flag Day, another honour seems only fitting- rename Flag Day, Alwin Bully Day. Alwin Bully gave Dominica its …