They are the new movers and shakers! Young Dominicans are starting new businesses, tapping into previously unexplored areas and making an impact in various fields of endeavour. Their creativity and spunk are on display during the COVID 19 pandemic as they find innovative ways to supplement income or create new employment opportunities. They are making big moves and eMAGE is here for it!
Q and A with Melle showcases the people redefining living in Dominica.
Q and A with Melle 
As Dominica's healthcare professionals managed the COVID-19 outbreak in Dominica, Dr. Laura Esprit's voice stood out during the press briefings in her role as Director of Primary Health Care Services and Chair of the National Contact Tracing and Sampling Committee.
I remember hearing her voice for the first time and WOW! I had to peek at the face that matched the soft spoken, yet forceful voice. Her measured tone inspired confidence and in each presentation she was knowledgeable and professional. 
A few months later Dr. Esprit has changed roles and is the Coordinator of the Reopening of Borders Program.
We sat down with her for Q&A with Melle.
Melle: Who is Dr. Laura Esprit? 
Dr. Esprit is a dedicated health care professional and enthusiast, committed to advancing health care through a holistic patient-centred approach. 
Dr. L.E: What influenced your decision to pursue a career in Healthcare? 
It was really my love for people that drove me to do so.  Growing up, it was bothersome to see people in pain, discomfort and suffering. I was further inspired after losing one of my uncles who passed at the tender age of 21, who I recall auscultating (sounding) with my toy stethoscope as a child. 
I also recall during that period, once, whilst at the Casualty Department, my accompanying aunt lovingly said, 'Lau, one day you will be seated here as the doctor', and this remains a source of motivation for me. So with God's help, the support of my parents Clayton and Therese Esprit, as well as my relatives, with perseverance and hard work, my dream became a reality.
Melle: Tell us about your academic and professional background.
Dr. L.E: I always feel awkward having to discuss these personal issues as it clashes with my sense of humility. However, questions deserve answers. 
My formative years were spent at the Mahaut Government School and subsequently the St Joseph Secondary School which is now known as the Isaiah Thomas Secondary School, followed by a stint at the Academic Division of the Dominica State College (formerly known as the Clifton Dupigny Community College). 
The Government of Dominica afforded me a scholarship to pursue medical studies in the beautiful and culturally rich island of the Republic of Cuba. The seven (7) year long experience prepared me for not only medicine taught in a foreign language, but for life. I returned home with a medical degree and as a well-rounded individual with the willingness and determination to serve. 
I started my internship at the Princess Margaret Hospital in 2008, with my longest stint being at the Acute Psychiatric Unit. Unknowingly, this rotation equipped me with life skills that augmented my personal and professional life and enabled me to provide improved support to others. From there, my passion for health and wellness with an emphasis on population preventative care, fueled my drive to pursue specialized training in Public Health, with a focus on Primary Health Care at the University of the West Indies. 
I was subsequently assigned to the post of Director, Primary Health Care Services as of April 1, 2015. The experience has been formidable. I am fortunate for example, to have worked alongside persons who were pioneers in healthcare. I have also had the experience of working with various committees and internationally recognized agencies in the field of health care including the Pan American Health Organization (PAHO) which was invaluable to my role as Health Disaster Coordinator during two (2) major natural disasters. Additionally, on a personal level, I was selected to do a number of presentations and was also able to represent Dominica at a number of health related events at national, regional and international levels as far as Japan, Singapore, United Kingdom, Ecuador, Brazil, Columbia, Panama, Suriname, Durban (South Africa) and Tunisia (North Africa).
More recently my heart has paid attention to a seemingly forgotten group, who suffer in silence with non-healing chronic wounds, which significantly impact their lives and increase their risk for leg amputations, particularly persons diagnosed with Diabetes Mellitus. I am now an ardent researcher in the areas of treatment and healing outcomes and I am currently receiving formal certification training in Diabetic Wound Care Management in the USA.
At present, I am appointed on special assignment as the Coordinator of the Reopening of Borders Program, as part of Dominica's wider national response to preventing the spread of COVID-19. Previously, I led the team responsible for Contact Tracing. These two assignments have proven to be intense but certainly rewarding. 
Melle: What was the transition from Director, Primary Health Care and Chairperson of the National Contact Tracing and Sampling Committee to Coordinator of the Reopening of Borders Program like?
Dr. L.E: There was a natural progression into the role of Coordinator from Director.  My prior experience in Health Management as well as having been the Chair of the Contact Tracing and Sampling Committee made the transition phase to the Coordinator, Reopening Borders Committee, a smooth one. 
As Director, as well as Chair of the National Emergency Planning Organization (NEPO) Health Sub-committee, I also held the responsibilities of the Health Disaster Coordinator, with regards to disaster preparedness and response (of both a natural or infectious nature), so the other stakeholders were not entirely new. 
The new role essentially meant widening the scope of considerations in view of a global pandemic, with a national focus, without compromising the health and safety of residents and citizens of Dominica. A phased approach was adopted to the reopening of our borders, first to nationals and then to non-nationals.  Essentially, the primary task was to ensure that protocols reflected best practice according to international standards whilst maintaining the safety of residents and travellers. 
Melle: Can you describe further the work you are engaged in with the reopening of our country's borders?
Dr. L.E: As Coordinator I report directly to the Minister for Health, Wellness and New Health Investment, Hon. Dr. Irving McIntyre. I work alongside the Deputy and CEO of Discover Dominica Authority (DDA) Mr. Colin Piper in chairing Working Group Sessions, where recommendations are made to the Technical Committee for improved standards. I also represent the Working Group at the Technical Committee, Chaired by the Permanent Secretary of the Ministry of Tourism, International Transport and Maritime Initiatives, Ms. Lisa Valmond, where proposed policy concerns and protocols are discussed and submitted to the Ministerial Sub-Committee and Cabinet for consideration.
By far, the most demanding part of the assignment is having to attend to the numerous queries, interventions and concerns received from staff and the general public on a daily basis, day and night. Site visits to ports of entries are part of my duties. Standards are monitored daily with a view to ensure that protocols are followed as they become approved and updated.
Melle: What has been most challenging for you in your present role as Coordinator of the Committee?
Dr. L.E: The primary concern would be getting persons who are still assigned to their full-time task, to focus in sufficient detail on the seeming overload that COVID brought, including research and reporting.
Melle: Have your experiences in either role taught you anything that you didn't know previously?
Dr. L.E: Learning, particularly when dealing with people, is a continuous process and therefore, there is a certain newness in every client and every issue. So yes, there is a lot that I have learnt and continue to learn. In fact, interfacing with various persons of different backgrounds remains for me, a most fascinating experience.
Melle: What do you envision for Dominica six (6) months down the line regarding our management of the COVID-19 Pandemic? 
I look forward to all the established protocols and experiences incorporated into various programs within the Government system, to the extent that it would require mere activation to deal with any future pandemics or diseases of an infectious nature. 
Melle: What's next for Dr. Esprit? 
Dr. L.E: Working towards addressing a growing issue that can be considered national in nature. This has preoccupied my mind for several months and it is the prevalence of Diabetes especially as it pertains to Diabetic Wound Care. Many people are affected and consequently silently isolated and discriminated against across the country. 
It is therefore my hope that my contribution to healthcare as well as my Diabetic Wound Care Initiatives, can together with the ideas of like-minded individuals or agencies, provide a timely and adequate response to the fight against Diabetes.
Finally, my health care vocation is connected to and driven by my spiritual life built on my love for Jehovah. He is my most treasured, satisfying and only source. I am therefore committed to sharing his love and the good news of his Kingdom especially to my family and neighbours, so that they too can benefit from the blessings that are there to be had. Matthew 6:33 has proved true in my life where it says, 'Keep on then seeking first the Kingdom and his righteousness, and all these other things will be added to you'. In addition, Isaiah 33:24 assures a future blessing when it says that 'No resident will say: I am sick', a hope that all patients can be rewarded with. 
Editor's Note: Since the interview, Dr. Esprit has been assigned new responsibilities as Officer in Charge in the Office of the Chief Medical Officer. 
Photography: Chad Ambo
Make up: Queen II Queen Makeup Artist

More from People
---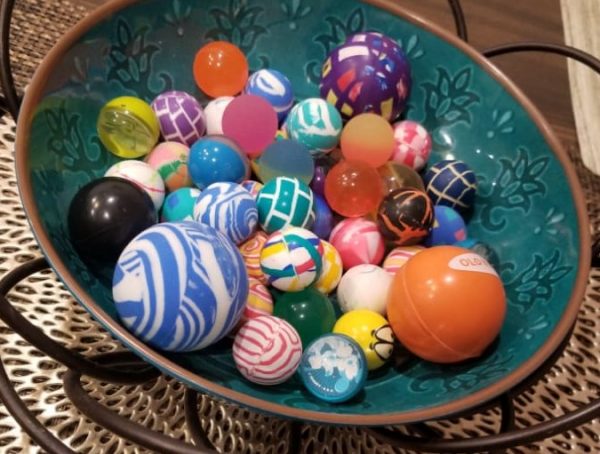 Last night, I had a panic attack… heart racing, tears flowing, full blown panic attack. I had lost my balls. No, …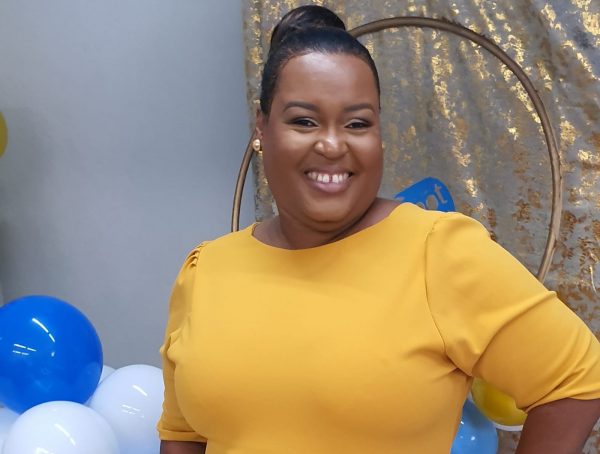 Talk Show host Ferdina Frampton is taking her talents to the screen. In the Spotlight TV premieres on Saturday, August 20 …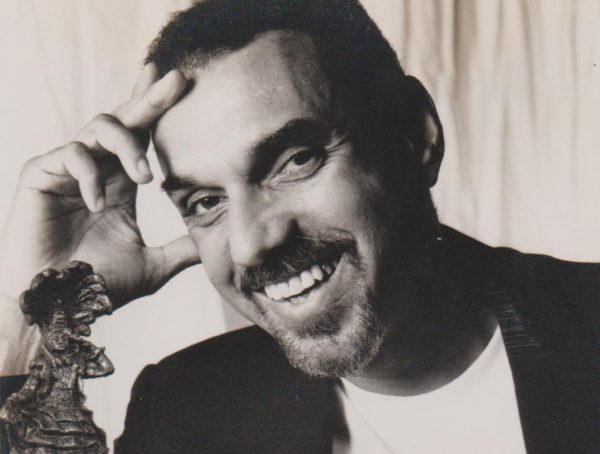 As Dominica celebrates Flag Day, another honour seems only fitting- rename Flag Day, Alwin Bully Day. Alwin Bully gave Dominica its …