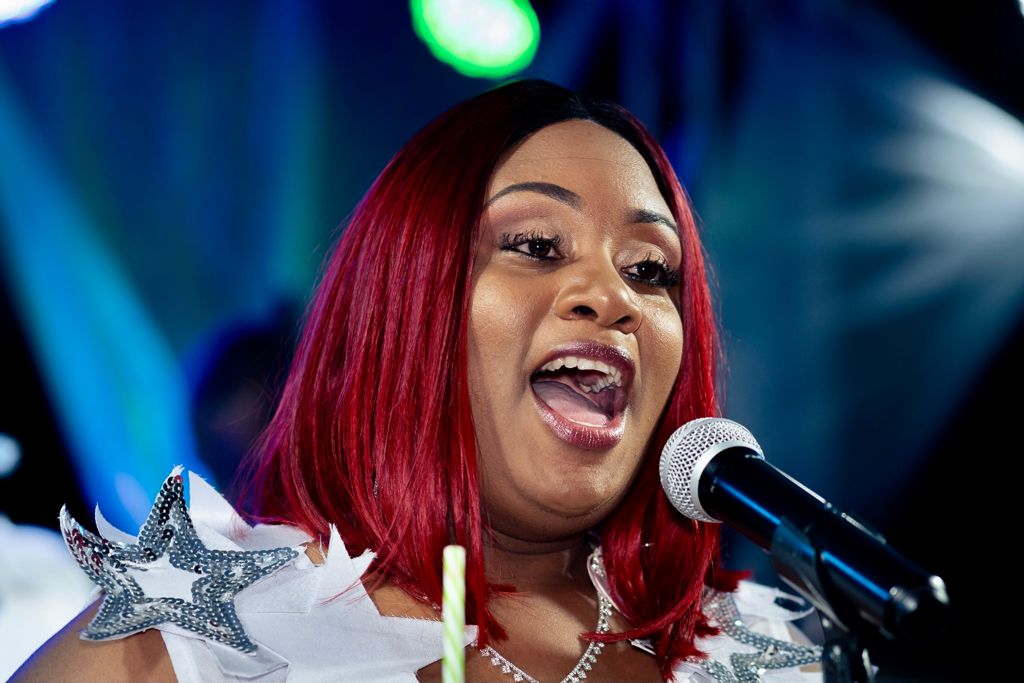 The first ever Bouyon Jazz Festival, the second event in the inaugural Nature Island Jazz XPrience, was nothing short of riveting.
Fans were left pleading for more as the Sunday night show climaxed with the Bouyon Queen herself, Carlyn XP.
The all-white affair, with headline sponsor, Trading International Group, featured acts such as Keks Mafia, Jade Leatham of Tropikal, Cameron Pierre Band, Barbara Bully Thomas, Marie Pascale, Cornell Phillip, Gomez & Friends and Rob Zii & Phyness of sister isle, St. Lucia.  Michele Henderson, Dominica's Princess of Song, also graced the stage. She headlined part one of the Nature Island Jazz XPrience dubbed 'The Jazz in Me' a week earlier.
The Carlyn XP – Cornell Phillip duo has been dazzling Dominicans and, dare I say, the region and the world with their 'Musical Therapy', an online event initiated soon after COVID-19 brought the entertainment industry to a halt. The weekly virtual fete helped Dominicans, at home and abroad, cope with the psychological and socio-economic impact of the Covid-19 pandemic.
While many entertainers succumbed to the brunt of the downturn, Carlyn XP saw opportunity, created a niche for her brand and has since grown by leaps and bounds, dominating the entertainment scene in Dominica for the better part of two years. The Bouyon Jazz Festival has, so far, been the highlight of that musical domination.
Who would have thought that the boisterous Bouyon could be tamed to meld almost seamlessly with melodious jazz rhythms?  Keks Mafia certainly proved that Bouyon can be as versatile as one wants it to be with his jazz interpretation of his popular tunes.
Michele Henderson never disappoints and her die-hard fans, the day-ones, those from the era of 'My Pride,' were left craving more.  The richness of her tones and her effortless ability to hit the high notes are a thing of beauty.  Her voice is soothing, mesmerizing, and it wows us every – single – time.
Barbara Bully Thomas has a voice that is calming and comforting and she certainly put on a wonderful jazz performance which was well received. Jade Leatham, with her sultry voice and intricate musical riffs took us to magical places; and our favourite cousin, Marie Pascale had fans 'dropping it' with her irresistible African rhythms. Rob Zii & Phyness put on an outstanding virtual performance of skill and class.
Of course, it would not authentically be Bouyon Jazz if the creator of the genre himself did not represent. Indeed, Cornell Phillip is one of the pioneers of Bouyon Music. In 2008 he released an album Interpretations, jazz versions of popular hits like Balance Batty. He took patrons on a nostalgic musical trip and it was delightful.
The Bouyon Queen herself left everything on stage, giving viewers and patrons an unforgettable Bouyon Jazz musical journey.  Captivating – one of the best ways to describe Carlyn XP – her voice, her performance.  Some of her fans' favorite Bouyon tunes- 'Bouyon Army', 'Caribbean Colors, 'Stranger', 'Foreigner', just to name a few – were skillfully arranged and brilliantly, or might I say, xpliciously performed.
The Bouyon Jazz Festival put the skills of Dominica's finest musicians on display leaving both online viewers and those on hand to witness, in awe of the depth of our local musical talent.
Gomez and Friends included band leader and Bassist, Gomez Drigo, Keyboardist – Wayne Henry, Keyboardist – Caleb Rodney, Guitarist – Shane Pierre and Drummer – Heston Walsh featuring Tasha P, with a soulful rendition of her 2019 popular calypso hit Treadmill. She also proved the compatibility of the musical styles. Guitarist Chad Augustine also played alongside the band for performances by Marie Pascale, Keks Mafia and Cornell Phillip.
Internationally acclaimed Guitarist Cameron Pierre and his band, Keyboardist – Leon St. Jean, Drummer – Mozart Winston, Percussionist – Kenrick Lawrence, and the legendary Fred Nicholas wowed the audience with original jazz pieces from Cameron and Bouyon Jazz arrangements for the Queen.
Keyboardist – Brent Samuel, Bassist – Roland (Junior) Delsol and acclaimed Guitarist Jerry Moulon joined the Cameron Pierre Band for the performance of Michele Henderson.
The ambiance! How could we miss that? You would never imagine that the yard of the home of 'Musical Therapy', the 'House of Bouyon', could be transformed into a miniature version of Pigeon Island or Fort Shirley National Park – simply exquisite and a nod to the design skills of long-time decorator Simeon Joseph.
There is a lot more to be said about an amazing effort powerfed by two of Dominica's most powerful entertainers in the persons of Carlyn XP and Michele Henderson who teamed up to give us The Nature Island Jazz XPrience.
There is so much more to laud about the culminating event, The Bouyon Jazz Festival, that we can only hope that a sequel is in the works for 2022.

More from Entertainment
---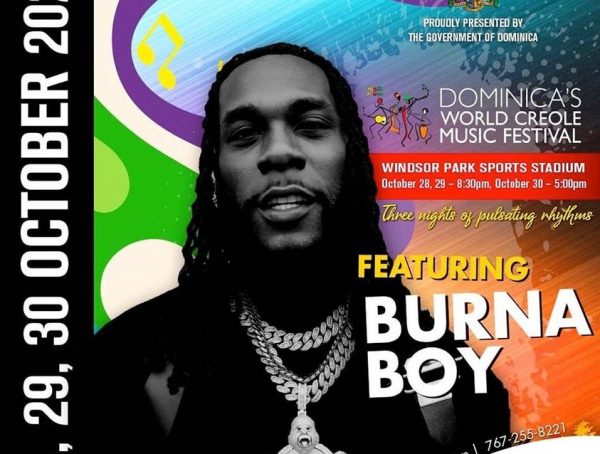 Burna Boy, the Nigerian Afrobeat sensation, will headline the 2022 edition of Dominica's premier entertainment event, the World Creole Music …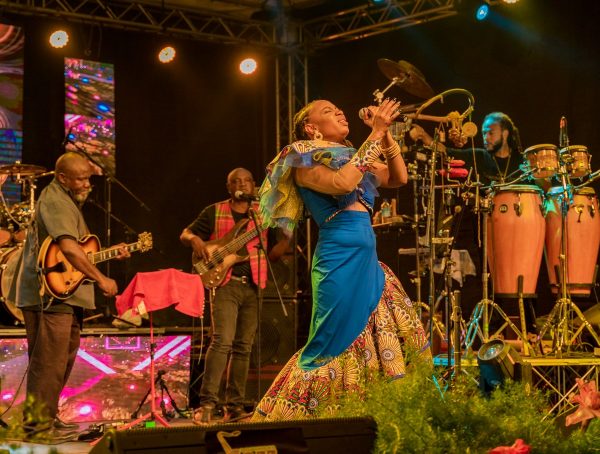 Jazz 'n Creole made a triumphant return to Dominica's entertainment scene on May 1st, 2022. Renowned as the fashion-centric, family-oriented, daytime …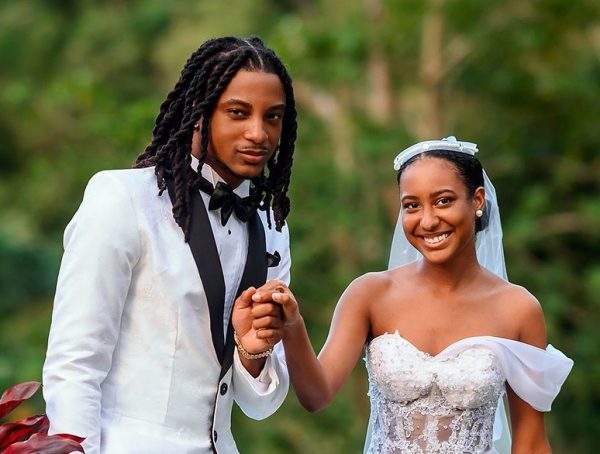 Reo OK Boom's latest single, "Dou Dou," has dropped. Reo set social media alight on Wednesday, when photos of his 'wedding' …