I felt extremely proud and honored to be a citizen of the pioneer country to perform COVID-19 testing in the region. To be one of the few medical technicians responsible for the diagnosis of a vast population during this time, brought a level of fulfillment as it relates to my career and patriotic duty.
In the fight against COVID-19, laboratory professionals are unseen and unheard, but they are doing important work to provide doctors with reliable data to make informed decisions. Among those who toil daily to run the various tests that we count on for accurate diagnoses, is model Shivaughn Johnson, a Medical Lab Technician at the Dominica China Friendship Hospital.
Signed to Manikin Model and Talent Agency in the United States in 2015, Shivaughn, the petite 5'2" model, has owned runways in New York despite her small stature, and was the Face of Shabeau in 2010. She won a regional model search that landed her on the cover of the Barbados-based regional mag, catapulting her into the fashion limelight on runways across the region and in the pages of regional and international publications.  
Now she is taking specimens and playing her part in the fight against COVID-19.
eMAGE speaks with Shivaughn about her work at the forefront of the pandemic. 
eMAGE: Tell our readers about your professional background and experience as a Lab Technician.
SJ I am currently a Medical Lab Technician at the Dominica China Friendship Hospital, where I am the point person charged with delivering testing objectives within the Serology section of the Microbiology Department. I am responsible for producing quality and sustainable service as it relates to diagnostic testing and public health concerns regarding infectious serological diseases. As such, my capacity extends to ensuring a safe blood supply for the transfusion services on island; serological testing which may impact hospital patients, public and private clients for diagnostic purposes, health documentation and preparation for dialysis or surgery. By virtue of the work that I do, the laboratory data contributes to national programs such as the National HIV and AIDS Response Program (NHARP), and validation programs such as Elimination of Mother-To-Child Transmission (EMTCT) of HIV and Syphilis. These data facilitate the intervention methods necessary to lower the prevalence of infectious diseases within the population. 
I am also actively involved in the molecular detection of the causative agent i.e. coronavirus, or COVID-19, in addition to other emerging and re-emerging infectious diseases such as Dengue, Zika, Yellow Fever and Chikungunya.
I hold a Bachelor's degree in Chemistry from Lincoln University in Pennsylvania. I am a US-certified Phlebotomist with the AMT agency and certified in Basic Life Support with the American Heart Association. 
eMAGE:  What has it been like working in the lab during the pandemic? 
SJ: I am part of a team charged with a most important function during this period. What makes our job so paramount is that my team is directly responsible for testing and diagnosis. The testing procedure is very tedious and requires meticulous effort due to its sensitive nature. 
It has been really hectic, especially since there are only five of us assigned to PCR testing [for COVID-19], while trying to meet the turnaround time with the increase in demand for testing. Nonetheless, my team has shown exceptional dedication and true team spirit.  We are well coordinated and work seamlessly to produce quality and timely results. And, my supervisors have been supportive by assisting within their capacity.
As for me, personally, the effect of this pandemic has been most felt with my workload. My working hours have been extended and I'm also required to work on-call shifts. I adhere strictly to all necessary precautionary measures as I need to be even more considerate and cognizant of my actions, so as to protect myself and my immediate household.
eMAGE:  How did your workload change during the pandemic? 
SJ: Change. Hmmm. Change is an understatement. There has been a drastic increase in my workload. I am actually stationed in two sections of one major department during regular working hours. So, apart from processing COVID-19 samples in the Molecular section, I am also required to conduct my usual work within the Serology department.
eMAGE:  Were you fearful about infection while handling samples? 
SJ: Actually that's a question I get quite often. And my response is that I feel even safer in the lab than in public, because we work in a controlled environment under very safe conditions. At the start of every procedure though, I am required to don personal protective equipment and the handling of samples is done under a Class II biosafety cabinet which meets international safety standards.
eMAGE: Dominica was one of the first OECS countries with the ability to test for COVID-19. How did this distinction within the region make you feel? Did you feel adequately prepared to take it on? 
SJ: I felt extremely proud and honored to be a citizen of the pioneer country to perform COVID-19 testing in the region. To be one of the few medical technicians responsible for the diagnosis of a vast population during this time, brought a level of fulfillment as it relates to my career and patriotic duty.
I did feel adequately trained. As a matter of fact, prior to the onset of COVID-19, my team received multiple trainings by PAHO/WHO virologist – Dr. Lionel Gresh; on surveillance and laboratory processing of emerging and re-emerging infectious diseases like Dengue, Yellow Fever, Zika and Chikungunya. This required similar testing procedures and extreme safety precautionary measures. So the lab was already well equipped to handle COVID-19. However, because COVID-19 is a novel virus, which is highly contagious and the research is not yet definite, extra precaution is still necessary. 
eMAGE: Describe the experience in the lab when you confirmed the first positive test results.
SJ: Listen, we freaked out (Laughs). It was a natural reaction. Even though we wore our protective gear and worked in a trusted, safe environment; we still wondered if perhaps, there was the likelihood of sample spillage or something bizarre that would cause us to be infected. 
But the uneasiness quickly disappeared. We knew we had practiced safe sample handling and this gave us the confidence to continue to perform our duties without any further anxiety. 
eMAGE: You're rather atypical in that you are heavily involved in the fashion and modelling world and in the scientific world. How do these two interests coexist for you? 
SJ: Well you see, I believe that art is an expression of self-creativity and imagination. I am very creative by nature and over the years I've been involved in design through arts and craft, jewelry making and costume building. Modeling is simply another avenue which has allowed me to further showcase my creative skills and self-expression.
On the other hand, I am a very analytical person and that is displayed in the work I do as a scientist. The science field is such a wonder with so much to explore and with my adventurous nature and my qualifications, I chose to make a difference in the medical field.
In all that I do, I aspire to inspire. So I truly believe that someone can have more than one passion or even marry two characteristics of their nature. As a model, I was able to overcome the challenge of being a petite model within a strict industry and succeed.
I am confident I can excel in both fields.
eMAGE:  What are your future plans for your modelling career?
SJ: I really do enjoy bringing concepts to life especially in front of the camera, so I welcome the opportunity for growth in commercial, print and parts modelling. I plan to continue being a coach for young women who seek to express their talent on the runway or the pageant stage. I will continue to render my expertise as a judge and provide constructive criticism at various talent competitions. In time, I may form an NGO with an emphasis on self-empowerment especially among young women. 
Photography: Elias Orville Dupuis II
Styling: Shivaughn Johnson

More from People
---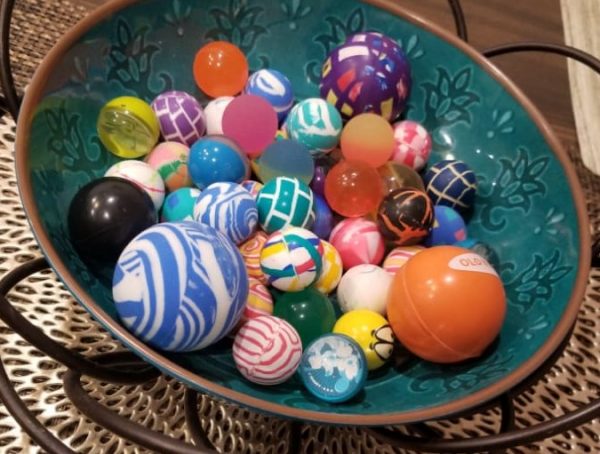 Last night, I had a panic attack… heart racing, tears flowing, full blown panic attack. I had lost my balls. No, …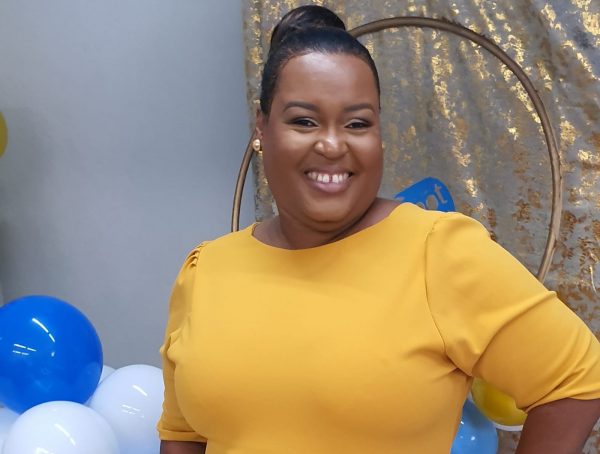 Talk Show host Ferdina Frampton is taking her talents to the screen. In the Spotlight TV premieres on Saturday, August 20 …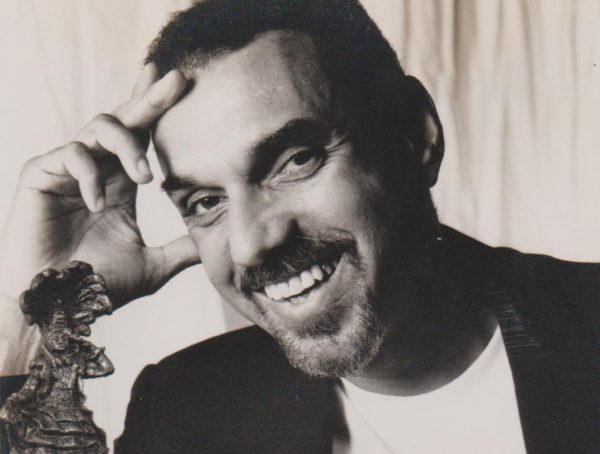 As Dominica celebrates Flag Day, another honour seems only fitting- rename Flag Day, Alwin Bully Day. Alwin Bully gave Dominica its …