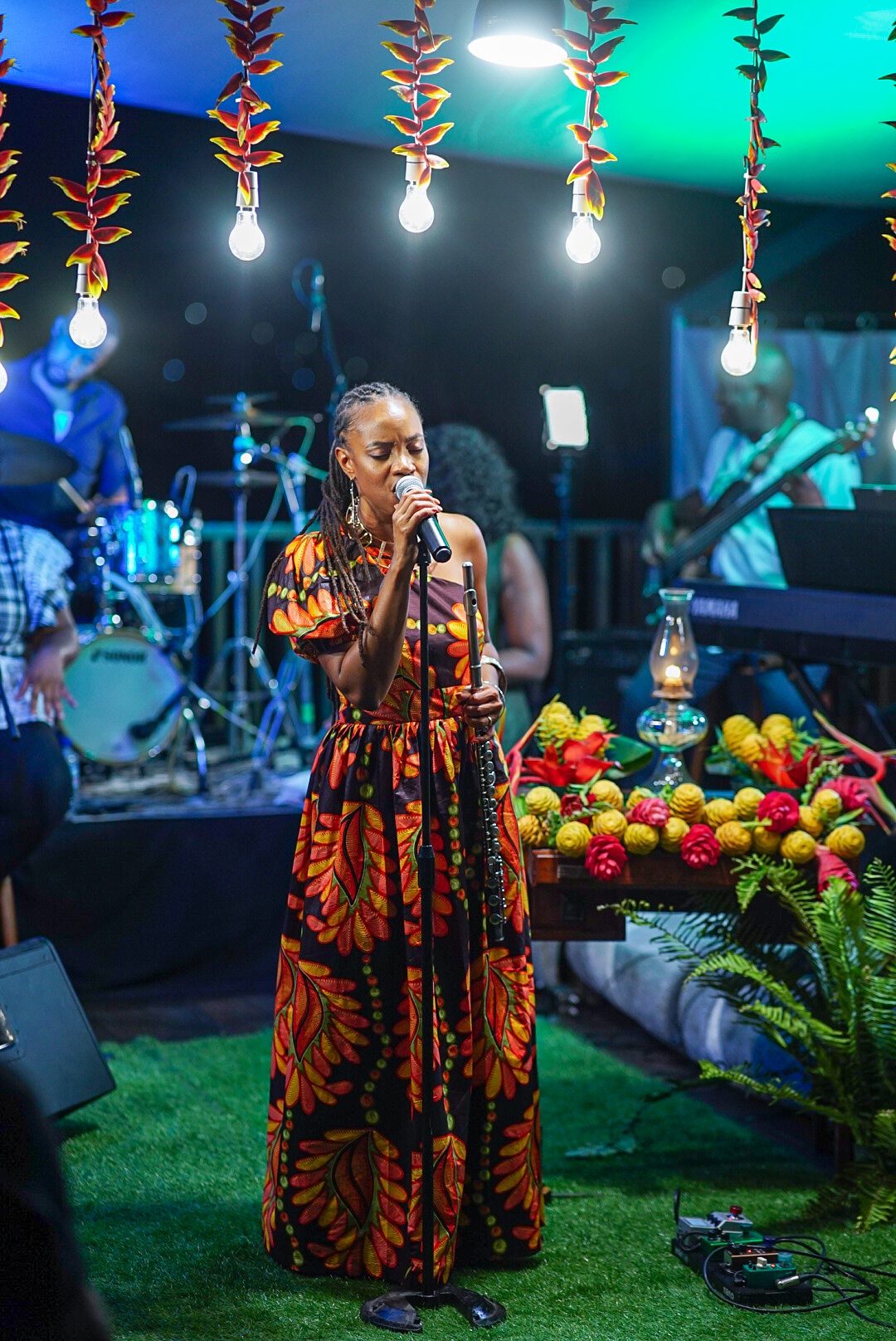 With all the restrictions brought on by the COVID-19 Pandemic, the Jazz in Me was a welcome escape for the lucky few who snagged tickets to the intimate musical event by Dominica's 'Princess of Song' Michele Henderson at the Fort Young Hotel's Palisades Restaurant on Saturday May 22nd. It was a welcome opportunity to dress up, dine on a four-course meal and almost feel as if you were at the island's annual Jazz 'N Creole- minus the drive to Possie. The show, streamed to allow a virtual audience to also enjoy, was a first-rate example of the power of music, to entertain, to mesmerize and to heal a serious 'Chagwè.'
She called it a night of "storytelling" and Michele did not disappoint.  She started off the masterful production, with the Rogers and Hammerstein classic "Favorite Things," a fitting ode to impact!- the jazz band she joined at age 15; as it was one of their favorite songs to perform. Next came " A River" a song of heartbreak penned by a teenage Michele.  She rounded off the segment with a performance of "3 to 5" a duet on flute, joined by her daughter Kai Lan.  It was truly heartwarming to see the pride on Michele's face as she watched Kai in the spotlight.
Michele then segued into musings on her solo career and in between greeting friends and supporters, she gave some interesting stories behind her debut self-titled album. One of the songs from that album was "Where are you now?" an emotive tribute to her late father.  I thoroughly enjoyed the RnB interpretation of "The Beat Goes On," another track from the album.  By then the crowd was thoroughly warmed up, rocking and singing along. Even the backup vocalists Shalina and Shanice could not help rocking to the groove.  Were they at Cabrits, the crowd would have had one- two nice drinks, met up with a few friends, taken a set of pics and started making their way to the stage.
Then came the jazziest of jazz segments, (I think that's when I really felt the "Jazz" in Jazz in me), but in true Michele form, that island vibe never departed.   Reminiscing on her friendship with the late Chick Corea and the lessons in professionalism and performance gleaned from him, she performed two classics of his- "Armando's Rhumba" and "Spain (I Can Recall)" the later with lyrics by Arte Maren. This is where members of her band really got to shine- Leon St. Jean and Brent Samuel on keyboards, Mozart Winston on drums, percussionist Kenrick Lawrence and Jerry Moulon (who along with Michele's husband were original members of impact!) on guitar.  If you did not know before, after seeing them, you are sure of the wealth of musical talent this little island has to offer … oh and don't forget Michele on flute honey. She showed off her chops there too!
Maxine Alleyne, the first guest of the evening, brought us back to Independence with her rendition of "Dou Dou Mwen"- a song written by Canada-based Barbara Bully.  All that was missing was a little shatoo water in my hand and a madras anything on my body.
Next, was UK-born Dominican jazz guitar maestro Cameron Pierre, who with Michele delivered a heavenly performance of "Another Star" a Stevie Wonder cover they recorded for his Radio Jumbo album.
Michele's childhood schoolmate Ruth Osman Rose (accompanied by Theron Shaw) virtually performed her original number "O Brother," but not before sharing sweet sentiments about her friend.
Michele who had stayed on stage accompanying or enjoying the guests' performances then returned with the lead track to her last album "Home" bringing her 2-decades-plus career full circle and really moving the audience with that patriotic sentiment. Yes, we are Waitukubuli!
As a Grand Bayrian- born and bred in Dominica's cultural capital, it was quite fitting for her to perform a Dominican cultural classic celebrating "creole dress and the women who wear it." Thanks to the arrangement by Samuel, the song "Sa Sa Ye" was revamped as a jazz number and well received by the captivated audience.  By now the sun is setting in Prince Rupert's Bay the bars are almost out of stock.  There is no child on stage asking for their "Mammy" tonight. The make-up not as on fleek but the vibe is nice. Everyone is happy.
For those of you who have been to Jazz, do you recall walking down that cobblestone path (or taking the shuttle) feet tired, belly full and then hearing the sounds of C Squared as you get to the bottom of the hill; and as bad as you want to get in your ride, you just had to take one for the road and shake a leg and down a drink or two? Well in true Jazz 'N Creole style Carlyn XP (one half of C Squared) was the last of the guest artistes at The Jazz in Me and the Bouyon Queen delivered-as expected. Well for me she over delivered as I truly, truly was wowed by the strength and clarity of her voice, not to mention her confidence in front the mic and eXPert (saw what I did there) interaction with the crowd. Speaking of X and Ps she also held a Jazz event of her own called Bouyon Jazz Festival, which together with The Jazz in Me, was branded as The Nature Island Jazz XPerience.
The night came to a close with a final song from Michele- her latest. She wrote "All Over the World" in late 2020 in observance of the 75th anniversary of the UN. She said she wrote it to "inject some hope into society."
With the way the crowd lingered after her set, I think she did just that. Though there was no Jazz 'N Creole, this show really lifted up the spirit of those present. They did not want to leave, ya'll. It was a small slice of what would have been a weekend long event in normal times and they so cherished the scaled-down version of this well-loved experience.
Kudos to Michele for expertly putting together this production. How you summed up twenty plus years in two hours I don't know, but you did it. Hats off, as well, to the band and the film and décor crew comprising Sheldon Casimir, Norris Francois Jr, Nadja Thomas, Lincoln Riviere and Kharlen Jervier. Special shout out to Ms. Thomas for making light bulbs and heliconia flowers such a wicked combination.
If you missed Michele Henderson's "The Jazz in Me," it's still available on Facebook (www.facebook.com/michelemuzic) and YouTube (www.YouTube.com/michelehenderson).    To catch Carlyn XP's Bouyon Jazz Festival visit her website (www.carlynxp.com/live), YouTube (www.youtube.com/carlynxp) or Facebook (www.facebook.com/carlynxp767) pages to enjoy.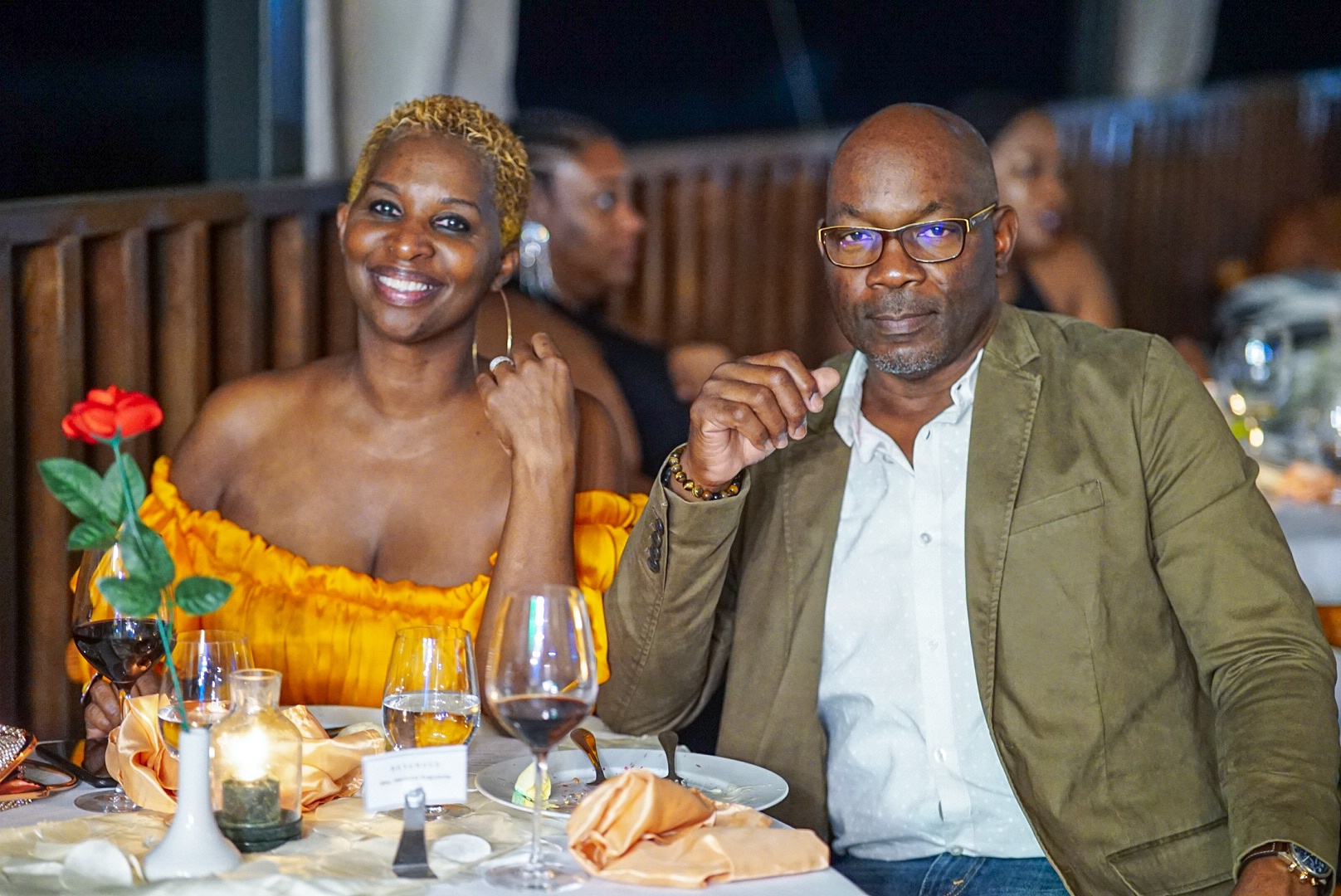 Photo Credit: Elias Orville Dupuis II

More from Entertainment
---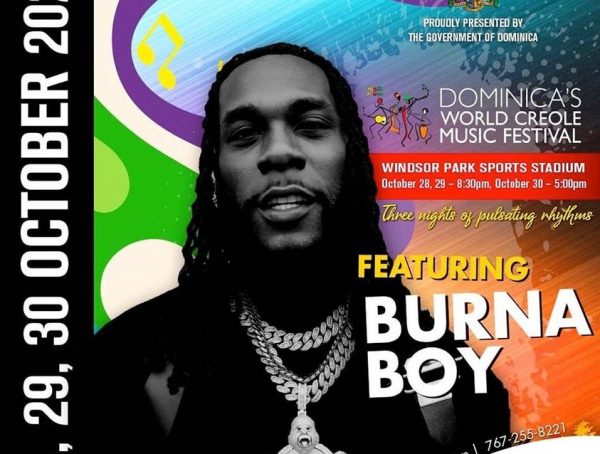 Burna Boy, the Nigerian Afrobeat sensation, will headline the 2022 edition of Dominica's premier entertainment event, the World Creole Music …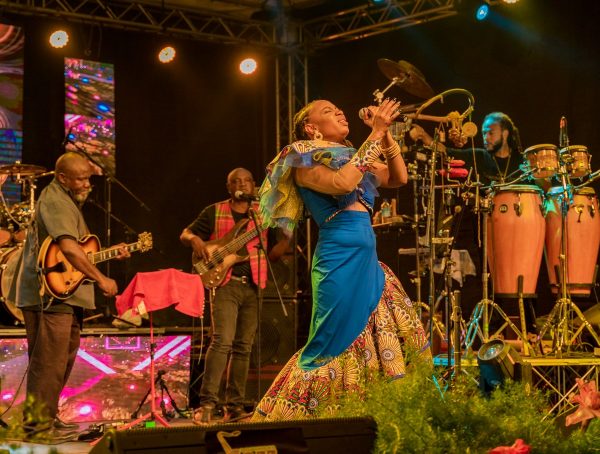 Jazz 'n Creole made a triumphant return to Dominica's entertainment scene on May 1st, 2022. Renowned as the fashion-centric, family-oriented, daytime …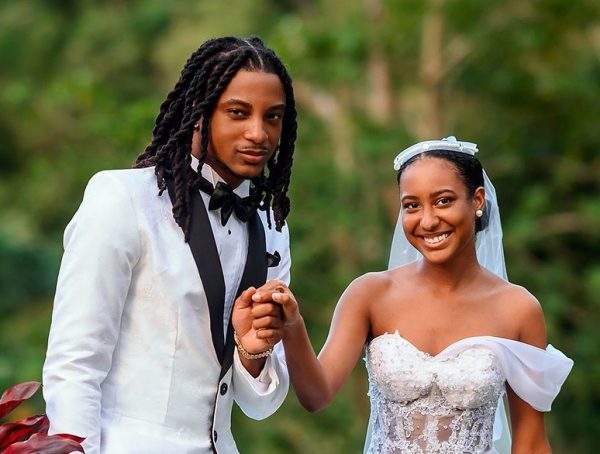 Reo OK Boom's latest single, "Dou Dou," has dropped. Reo set social media alight on Wednesday, when photos of his 'wedding' …