One on one with Britney Seaman.
It was lockdown season, stress levels were high and despair was setting in for many. And then, with impeccable timing, comedian Britney Seaman literally burst on the scene. Her videos brought much needed stress relief to many, and her creativity seemed to sprout effortlessly. In quick time, Britney had built a huge following and she, along with her most famous character, B-Smoke, were well on their way to being social media sensations. 
I sat down with Britney, a 19 year old Business Administration student at the Dominica State College, to get the deets on her quick rise to fame. 
How it all got started…
Well, lockdown season could maybe also be called Tik Tok season. The popular video creation and sharing app was making the rounds and Britney was one of the young people playing around with the app. Britney says she posted her first Tik Tok video to her personal Instagram stories on March 23, and people immediately urged her to make a part two of the video. Her following also shot up to 1000 and then to 2000. She says she thought to herself "If everybody is doing 'marjee,' let me do marjee too." Little did she know that the journey she was about to embark on was the furthest thing from 'marjee' ever! 
Initially not into social media, Britney did not own an IG account and wasn't the type to post photos or IG stories regularly. However, her funny videos and the immediate positive feedback they were getting, prompted her to start an IG page specifically for her work. Using the handle @_britingz_ she posted several of her Tik Tok videos in late March, and as the old cliché goes, the rest was history. 
Winning the popular vote…
In the social media world, oftentimes to gain popularity, you have to dish out some money, either to sponsor your posts or through shadier means, you can buy followers. Britney never did any of that. As a matter of fact, she let me know that she didn't have that money to spend! Her blow-up was based on pure talent, relatability and perfect timing. Britney says that her first video to really propel her into the viral world was her "Jumbie" video which amassed over 300K views within a few days of being released. She kept getting encouragement from her viewers and she continued to satisfy their requests by dropping one hilarious hit after another. She was advised to start a Facebook page for a different demographic of followers to take root, the so-called older folks (like me!). The advice was golden because it was through Facebook that she caught the eye of what she calls "big people" who were sharing her videos regularly. 
Ching ching!!!…
What started out as something just for fun was quickly turning into something which could be monetized. Britney revealed to me that at first she didn't realize that her new found passion could make money for her but she gradually came to that realization when in May, telecommunications giant Digicel approached her. She is now proud to be a Digicel ambassador and is on a 12 month contract with the company. Fresh young talent will attract other talent and by June 30th, Britney had her first pay day when she released a song promo video for artist Lyrikal K. She is literally just at the tip of the iceberg. More advertising contracts and promotional work are definitely in the cards for the budding comedian. 
Who has her back? …
Britney says her quick rise in popularity has done nothing to change her friendships and the support from her family and friends remains strong. She highlights the support of her mom, who is the loctician behind Anno's Locs, Twists and Styles in Mahaut. As a matter of fact, her mom has made a cameo appearance in one of her videos, shown styling the hair of popular local DJ, DJ MJ. These days, Britney is recognized by fans when she walks the streets of Roseau and her friends have been known to exclaim "Omg I'm walking with a celebrity!" when someone stops her to gush over her work.
How does the magic happen?
Whereas Britney may make creating her videos seem effortless, she does spend a lot of time and energy to create them. She writes out the scripts for all her videos and then reviews them for a few days during which new ideas may pop up and she may switch up a sequence or two. She then learns the words and when she's set to record, she does the recording herself using her cell phone. Although Britney changes characters in her videos, she's essentially a one woman show…writer, actress, producer and editor. She's created so much at this point that her phone has run out of space and she looks forward to getting a device which will enable her to store more content. 
Some of Britney's fans send her ideas which she has used to fuel some of her concepts; notably the idea to make a WAP video came from a fan. Her favourite character to depict is bad boy B-Smoke who she says most closely resembles her true character. She confessed that she's stayed up all night long creating a video, totally oblivious to how much time had passed. Creatives will tell you that a true sign of being passionate about something they're creating is when time becomes irrelevant. When I asked her if she thinks she will ever run out of ideas she emphatically responded "NO! I can continue doing this long-term."
What's next?
Britney has a very specific career goal; she wants to become an actress and is determined to formalize her acting skills by studying the craft at a school overseas when she's done with her associate's degree at the DSC. What's the one acting skill she really wants to master? "Crying on camera," she says. 
She admires actors Kevin Hart and Tiffany Haddish and her local inspiration is Jahmal "Jingle Jam" Burnette. Armed with a very distinct picture of the comedic style she wants to emulate, Britney is all set to make her mark in that arena. We may be laughing for years to come at Britney's antics, to which she may just look at us incredulously and ask "What story dat nuh?"

More from People
---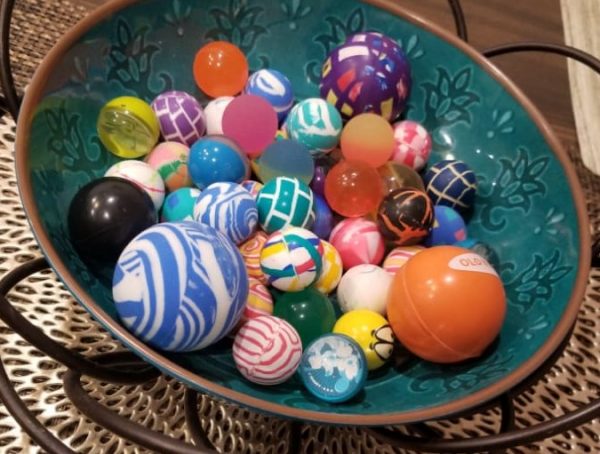 Last night, I had a panic attack… heart racing, tears flowing, full blown panic attack. I had lost my balls. No, …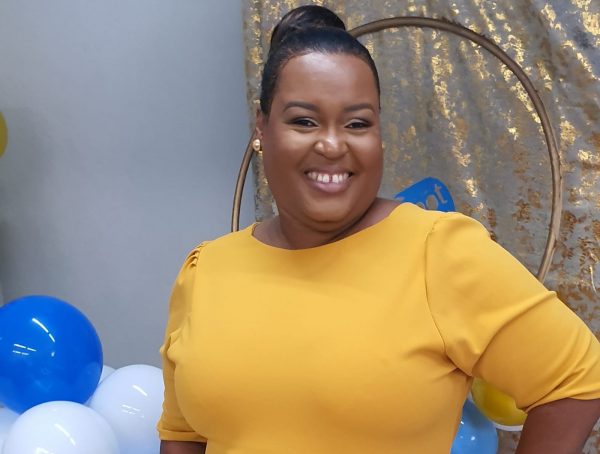 Talk Show host Ferdina Frampton is taking her talents to the screen. In the Spotlight TV premieres on Saturday, August 20 …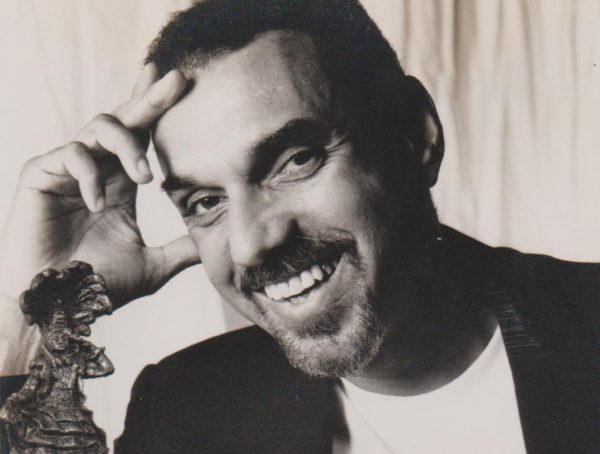 As Dominica celebrates Flag Day, another honour seems only fitting- rename Flag Day, Alwin Bully Day. Alwin Bully gave Dominica its …