Science geek
I remember sitting in the Biology lab at university, agonizing over following the prescribed methods to the T so as not to mess up my results and have to start all over again. I remember being in the Chemistry lab and cursing my slightly slow reaction time that caused me to miss that painstakingly long titration's end point. My memories of school as a Science student enable me to appreciate the rigor of the scientific method, and to trust a process which I know isn't easy and isn't pursued by the weak of heart and mind. I trust Science and so, when the time comes, I will trust the vaccine. 
Is it really new? 
COVID-19 is a 'new' version of a virus that humans have battled for years, the coronavirus. Science is the main weapon in humans' arsenal in the war against these pesky microbes which wreak havoc on our lives. Since the novel coronavirus, COVID-19, has very well researched predecessors such as MERS CoV and SARS CoV, there was already a lot known about its behaviour when it popped up at the end of 2019. These other strains of the coronavirus have caused much pain and suffering in the human population in the past decades. Scientists have a renowned strategy in mortal combat against viruses, the vaccine. 
The mysterious vaccine
A vaccine is meant to help our own internal army, the immune system, create an effective fight plan against a virus hence preventing us from suffering the full wrath of that virus' onslaught. Research has been going on for years on vaccines for coronaviruses but alas, a lack of dedicated funding, full-fledged political will and concerted effort by all the best Science minds in the world have made the process slow…until now. With the appearance of the relentless cousin of SARS CoV and MERS CoV; COVID-19, there has been no lack of anything in support of the creation of a sound scientific solution, a vaccine. 
Money buys it all 
Imagine not having to worry about money when attempting a major project. Imagine not having to worry about red tape slowing you down. What if you were building a house with immediate consideration given to your applications to the planning and electrical divisions? What if there was no need to deal with the bank and slow mortgage disbursement issues? What if all the best builders and contractors in the world were at your beck and call? How quickly do you think that house would be built? It's the same for the COVID-19 vaccine; the concerted effort of the entire world and an abundance of resources breed undeniable speed and I daresay efficiency. By the time the genetic sequence of COVID-19 was deciphered in January 2020, it was all scientists needed to build on all the previous work they had been doing on creating a vaccine for other coronaviruses. 
Cutting corners? 
But with the urgency of the matter, could they skip steps in testing it out? Like an old bus driver I knew would respond to any man asking a favour of him, "Not a chance!" The vaccines being created by different pharmaceutical companies had to go through the same 3-phase clinical trial process required of all vaccines. This is the same requirement which has proven itself to be best practice, a requirement which was also in play when all these vaccines we take as part of our regular vaccination schedule were created. 
Now what about long-term side effects, the clinical trials may have been done but what if something occurs to participants outside of the follow-up period. Experience has shown that vaccine reactions typically occur in the short-term and would be observable in the time frame used for follow-up. Also, the calculated efficacy of the recently approved Pfizer and Moderna vaccines exceed that calculated for flu vaccines for instance!  I'm feeling more and more confident about vaccination now, particularly since I was fortunate enough to have grown up without the deformities of polio, the horrible appearance of measles and I never even had a clue what was whooping cough! 
Doubt and fear 
I understand the uncertainty of my peers who hear 'new vaccine technology' was used and are freaked out. I just wish those spreading fear would give all the facts too. If this was a scientific journal, we could get into the nitty gritty of messenger RNA and its role in protein synthesis, but I'll spare you the gory details. The technology used in creating this new vaccine is one which has been used for a long time in treatment efforts against cancerous tumors. Basically, instead of inserting a weakened form of COVID-19 into the body in the form of a vaccine, the newly approved vaccine gives the body the information it needs to make a protein found on the surface of the virus thus enabling your own body's immune system to structure a response. So although after you've been vaccinated you may pick up COVID-19 from someone who has it, your immune system will be able to ward off any severe symptoms that could cause your premature death! As a matter of fact, you may never know you encountered the virus. Sounds like a win win to me. 
I'm going to the clinic and I'm going to get vaccinated! 
I mean it's kind of difficult to feel the true severity of a pandemic when your particular rock in the sea has been spared the worst in terms of mortality, but who knows when that luck can change. It's also difficult to want to be in the first group to try something new, but how new will it be after the developed countries circulate it to their populations first? I'm also pretty sure there had to be people willing to take that smallpox vaccine first to enable us to eventually eradicate an entire disease. If I'm thinking about the well-being of human beings, of a world population forced to retreat into quarantine, masks, hand sanitizers and deprivation of basic socialization pleasures, then I'm thinking I'll give science a chance. I'm thinking if I've believed in medical researchers and practitioners enough in the past to take any sort of medical intervention, from paracetamol to surgery, then I need to believe in them and their work now. And I'm also thinking if I want to grab my life back from the invisible hands of a microbe with a funny name, I'm ringing in the new year vaccine ready, proud and loud…with all my bells on. 

More from Health & Wellness
---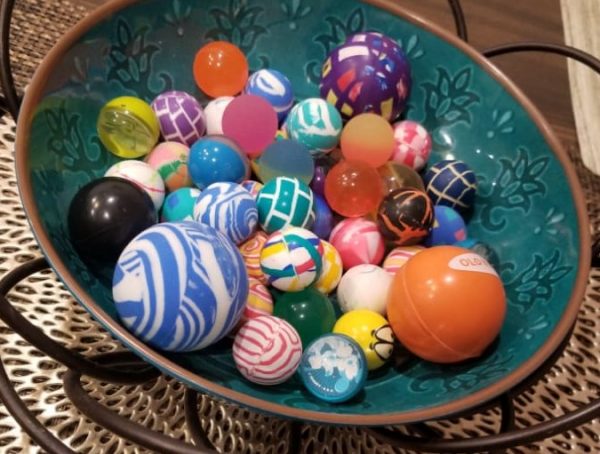 Last night, I had a panic attack… heart racing, tears flowing, full blown panic attack. I had lost my balls. No, …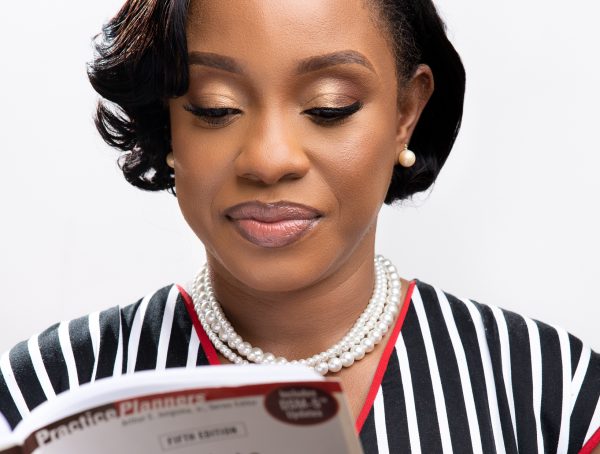 The period from October through New Year's Day may be the most festive period of the year. We begin October …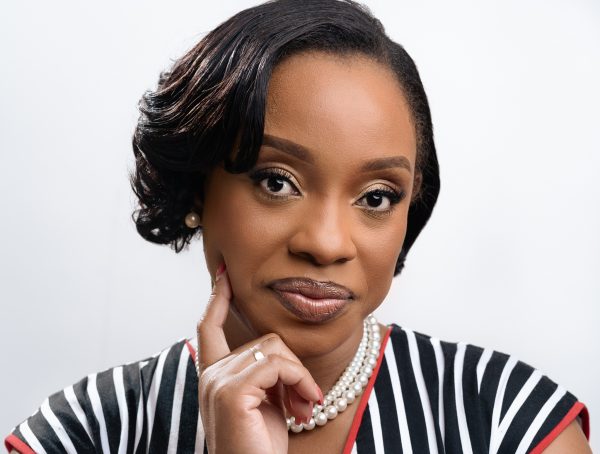 Comparable to the psychological reactions in the aftermath of natural disasters, unexpected events, like this pandemic, can trigger some unfamiliar …